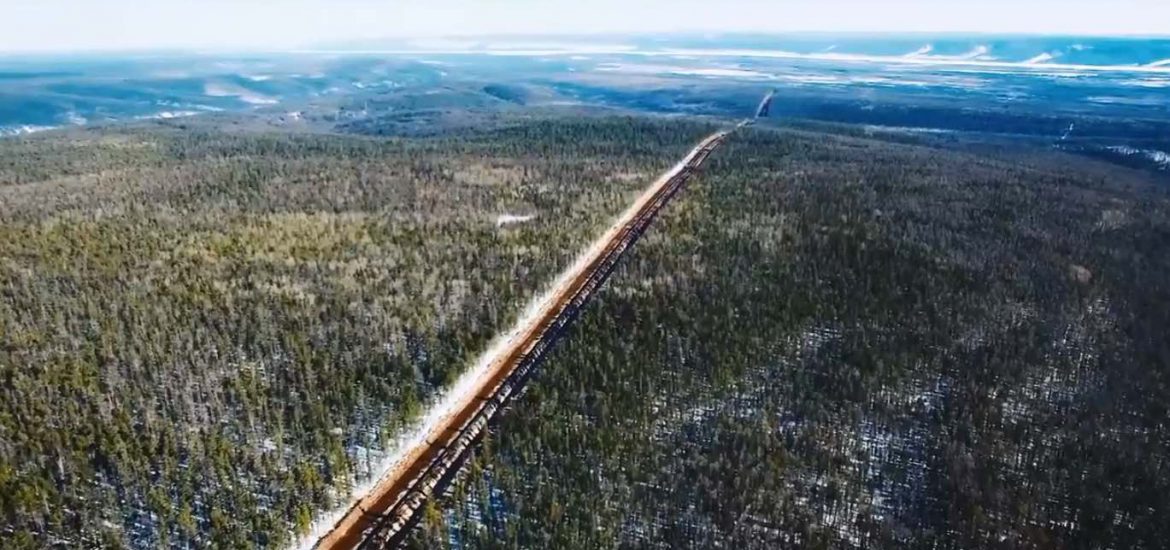 Russian gas exporter Gazprom reported that April-June net profits beat market expectations amid energy price growth. 
The firm, which provides the backbone of the Russian economy, said profits rose to 259 billion roubles (€3.25 billion), from 48 billion roubles in Q2 2017 and above a forecast of 228 billion roubles in a Reuters survey of observers.
Gazprom shares rose 1.1 per cent after the results, compared with the Moscow stock market average, which was 0.8-per-cent higher.
The Kremlin relies on oil and gas to fund more than a third of its budget. 
The de-facto Russian export monopoly said its average gas export price rose by a quarter to 13,858 roubles per 1,000 cubic metres in the first half of this year.
The firm's total sales in the second quarter increased to 1.83 trillion roubles, from 1.39 trillion roubles last year. 
Gazprom sold more than 101 billion cubic metres of natural gas to the EU and Turkey in the first half of 2018, a rise of 6 per cent year-on-year. Gazprom's exports make up around 34 per cent of the European gas market.
This dominance will be challenged when the Trans-Adriatic Pipeline is completed and gas from Azerbaijan can be pumped directly to Italy. 
Moscow's oil producer Gazprom Neft said it had almost doubled year-on-year net profit in Q2 2018 to 96.8 billion roubles because of higher oil prices and rising production from new projects.
On Wednesday Russia's second-largest oil producer Lukoil celebrated a 20-per-cent rise in net profit for Q2, helped by stronger oil prices but this time below analyst forecasts. 
Net profit reached 167.3 billion roubles for the second quarter while the Reuters poll predicted a net profit of 171 billion roubles.
Sales in Q2 increased to 2.06 trillion roubles, from 1.36 trillion roubles in the second quarter of 2017.
Earnings before interest, taxes, depreciation and amortisation (Ebitda) rose year on year to 295.2 billion roubles, from 179 billion roubles last year. 
Donald Trump's national security adviser John Bolton, during a visit to Kiev last week, condemned the Nord Stream 2 gas pipeline, which is under construction between Russia and Germany, bypassing Ukraine. 
The hawkish envoy said Europe was taking a strategic gamble by relying too heavily on Russian gas. The US is currently trying to boost its LNG exports to Europe, although Russian natural gas will always be cheaper for EU consumers. 
"It's not just the economic significance of being heavily dependent on Russia for the supply of natural gas and petroleum, but the strategic significance of it as well," Bolton told the media after a meeting with anti-Russian Ukrainian President Petro Poroshenko. 
Gazprom has three major pipelines under construction to boost sales to Turkey, Germany and China. Picture credit: YouTube
Related