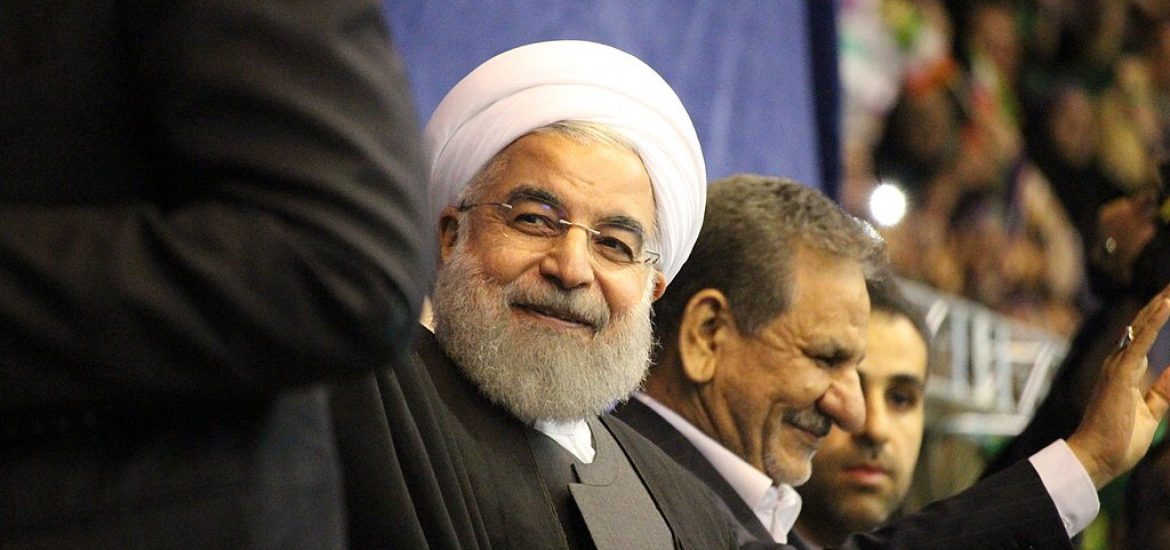 Iranian President Hassan Rouhani has said he is only willing to discuss changes to the international nuclear deal if Washington ditches oil and gas sanctions.
While at the United Nations General Assembly in New York, Rouhani (pictured) said he would not consider meeting Donald Trump while sanctions remained, despite facing international pressure to restart talks.
Rouhani said he was ready to discuss "small changes, additions or amendments" if Washington lifted sanctions imposed from May last year.
Trump has imposed sanctions this week on Chinese tanker firms for alleged involvement in the transport of oil from Iran.
The global shipping industry fears that up to 50 tankers could be affected.
"Losing that many tankers overnight has led to a scramble for ships in an already tight market and rates have jumped," a shipping source told Reuters.
The US said the four companies were China Concord Petroleum, Kunlun Shipping Company, Pegasus 88 and Cosco Shipping Tanker Management.
China criticised the sanctions on six companies and five people for transporting Iranian oil.
"China expresses strong opposition and deplores such sanctions by the US side. … It has suppressed Chinese enterprises based on its domestic law. China's cooperation with Iran within the international framework is legitimate and legal, thus should be respected and protected," said Foreign Ministry spokesman Geng Shuang.
But Trump continues to increase tensions with Tehran.
He made a speech at the UN accusing Iran of "bloodlust", following this month's drone attacks on Saudi Arabian oil infrastructure.
Trump also said "the United States has never believed in permanent enemies".
The UK, Germany and France issued a statement blaming Iran for the September 14 attack on Saudi oil infrastructure.
Rouhani has claimed Yemeni militants were behind the drone attacks and not Iran. The Islamic republic's president added that he had seen "no tangible evidence" of any changes in the US policy.
"No one knows what America will do tomorrow," he told the media, accusing Trump of pulling out the 2015 deal negotiated by his predecessor, Barack Obama, because it did not carry "his brand".
Rouhani met the embattled UK prime minister Boris Johnson, German Chancellor Angela Merkel and French President Emmanuel Macron while in New York. The three European countries signed the 2015 Iran nuclear deal and have opposed US efforts to unravel it.
Macron has attempted to smooth the path for talks with Trump in New York, saying their paths were unlikely to cross again.
Imran Khan, prime minister of Pakistan, said Trump had asked him to help reduce tensions with Tehran. "I can't say anything right now more than this except that we're trying and mediating," the former cricketing legend told the media.
Iranian President Hassan Rouhani. Picture credit: Wikimedia
Related