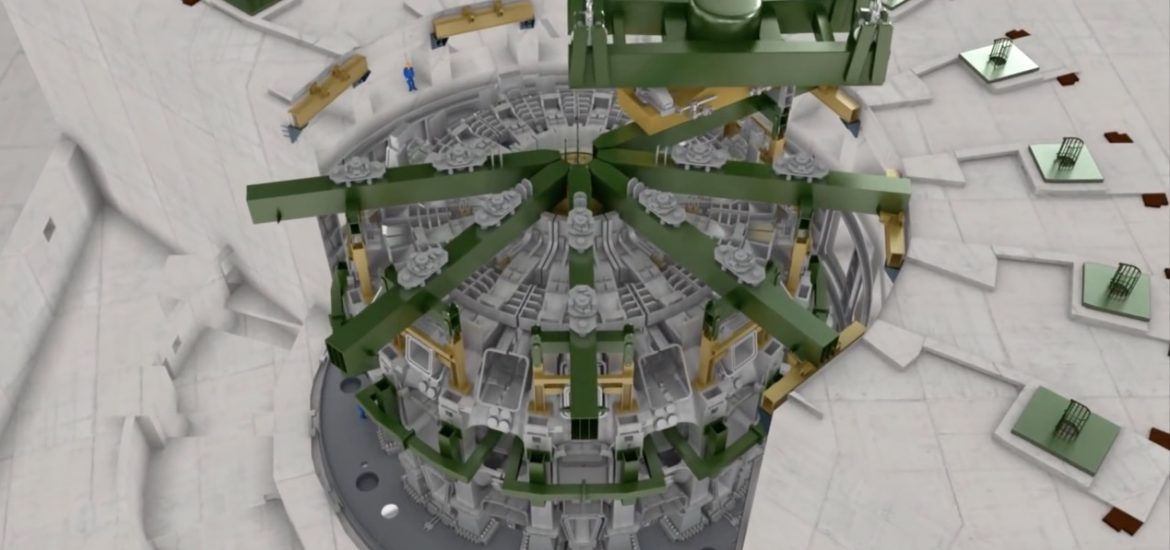 The International Thermonuclear Experimental Reactor (Iter) project in France has warned that plans to build a nuclear fusion reactor in France will face delays if Washington's funding cuts are not reversed. 
Iter director general Bernard Bigot said the US budget cuts would reduce its contribution to the project and cause construction delays.
"It's not a question of capability, it's a question of political will," Bigot said while in Washington for funding meetings.
The US Energy Department did not comment.
Iter, launched in 2008 by the European Union, US, China, India, Japan, Russia and South Korea, is hoping to generate electricity from a process similar to the fusion that powers the sun, converting hydrogen into helium atoms through a process that occurs at extreme temperatures.
Conventional fission reactors split unstable heavy atomic nuclei to generate power, creating poisonous nuclear waste, for which there is no permanent US-based disposal site.
However, replicating fusion on earth at a sufficient scale could unleash more energy than is likely to be needed on the planet, but the challenge is creating the extreme conditions required for the reaction to occur, harnessing the resulting energy in a productive way and controlling the reactions once they have been initiated.
The estimated cost of the experimental project, which is hoped to reach full-power fusion by 2035, is US$21 billion to US$26 billion.
Washington has invested about US$1 billion in Iter so far and had been planning to contribute an additional US$500 million by 2025.
Donald Trump's budget cuts mean the contribution for next year could drop to US$75 million from US$165 million. In 2017, Trump cut this year's contribution to US$63 million from an expected US$120 million.
Iter aims to use hydrogen fusion, controlled by large superconducting magnets, to produce massive heat energy which would drive turbines, in a similar way to fossil-fuel plants. This would produce electricity free from carbon emissions and possibly at low cost if the technology works at a large scale.
But Bigot said he told the Energy Department, the White House's science and technology team and the State Department that Iter was in jeopardy unless there was a funding U-turn by June.
The US provides 9 per cent of Iter's funding and its contribution was needed or contracts for assembling large parts of the project would be delayed, Bigot said.
The project could bring considered benefits, Iter's scientists claim.
Iter has predicted an amount of hydrogen the size of a pineapple could be used to produce as much energy as 10,000 tonnes of coal if the process is successful.
Shaylyn Hynes, a US Energy Department spokeswoman, said in December that the government was reviewing civilian nuclear policy, including research and development, which would influence the approach to Iter.
An artist's impression of Iter. Picture credit: YouTube 
Related