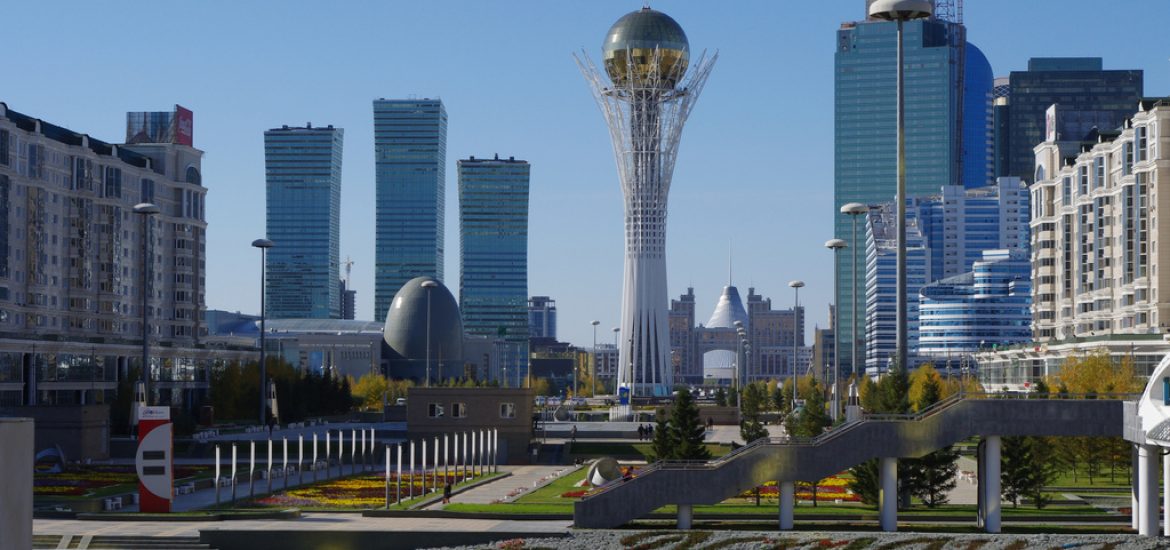 Russia has lifted its embargo on oil exports from Kazakhstan to other Commonwealth of Independent States (CIS) and the central Asian giant expects to start selling to Kyrgyzstan next month.
Approximately 300,000-400,000 tonnes are due to be sent by the end of 2018, with a forecast of 1.2 million tonnes for next year.
Kazakh energy minister Kanat Bozumbayev reportedly signed a deal with his Russian counterpart, Alexander Novak, on October 3 at the Russian Energy Week 2018.
Russia supplied oil to the Kazakh domestic market without excise taxes, which required an embargo on exports to any third countries to prevent re-exports.
Kazakh potential for oil exports increased after the country modernised its three major refineries.
Kazakhstan said it was planning to start sending its oil to its neighbours in small batches of approximately 10,000 tonnes at market price.
"The documents were prepared today. We sent them to our colleagues in Kyrgyzstan and the vice minister will go there this week," said Bozumbayev.
The export quantities were reviewed by Daniyar Tiyesov, deputy chairman of the oil board at KazMunayGas, according to Interfax.
"We need to sign the intergovernmental documents with neighbouring countries. It takes time and we think that from this autumn we will be able to safely export these products, primarily to Kyrgyzstan, Uzbekistan and Tajikistan. Currently, we understand that our product is cheaper than to deliver products from Russia to Kyrgyzstan and Uzbekistan," Tiyesov added.
The Kazakh authorities plan to sign an agreement with other Central Asian nations to settle the volumes of oil exports to avoid an overflow.
The tightly controlled media is reporting as many as 66 wells are due to be drilled at the Tengiz oil and gas field in the Atyrau region of Kazakhstan.
Chairman of the Kazakh Oil Service Companies Rashid Zhaksylykov said the wells would cost around US$5 billion.
"It is important for industry participants to be involved in these projects," Zhaksylykov was quoted saying.
The oil chief said more than 42,000 Kazakh citizens were employed at Tengizchevroil in its efforts to expand production.
In the first half of 2o18, Tengizchevroil purchased goods and services worth more than US$1.5 billion, including more than US$936 million within the well-head management project, Zhaksylykov said.
Founded in 1993, Tengizchevroil is a joint venture developing, producing and marketing fossil fuels from the Tengiz and Korolev fields.
Chevron has a 50-per-cent stake followed by ExxonMobil with 25 per cent, KazMunayGas 20 per cent and LukArco 5 per cent.
In the first six months of the year, Tengizchevroil produced 14.7 million tonnes of crude oil and sold 704,000 tonnes of liquefied gas and 3.9 billion cubic metres of natural gas.
Astana. Kazakhstan is set to boost its oil exports just as prices rise. Picture credit: Wikimedia
Related