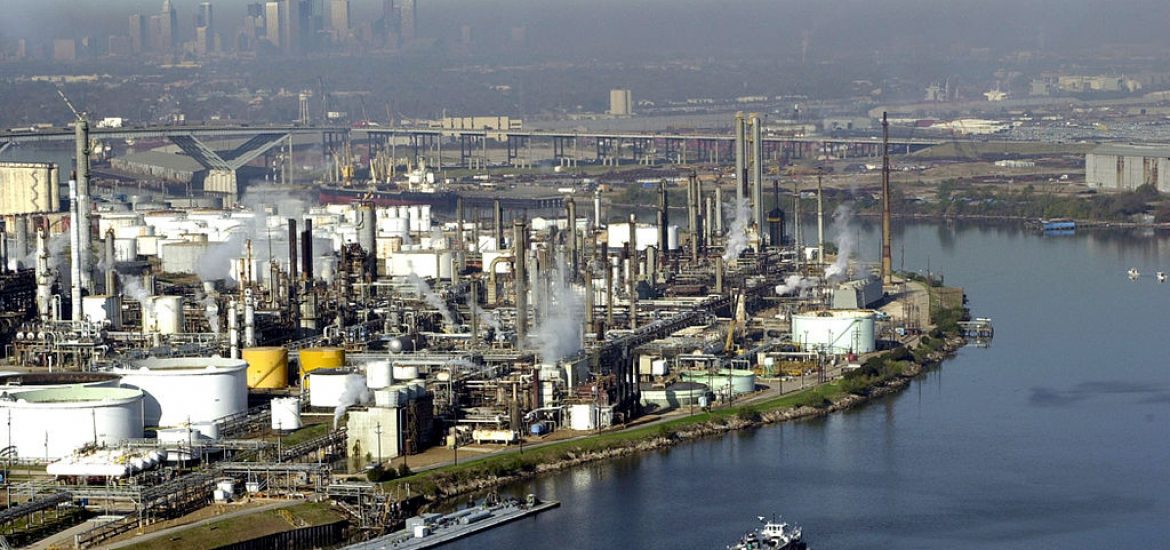 Oil prices fell this week after the International Monetary Fund (IMF) lowered next year's global growth forecasts but rates were propped up as Hurricane Michael approached Florida and are set to rise further as deeper sanctions on Iran loom.
Brent crude, the international benchmark, is currently trading at around US$85 a barrel.
The IMF downgraded growth forecasts for 2018 and 2019, potentially reducing demand for oil, while personnel from 75 Gulf of Mexico platforms were evacuated from the central gulf.
The largest privately owned crude terminal, the Louisiana Offshore Oil Port, halted operations at its marine terminal this week.
The news is unwelcome in Washington as the European Union works with Russia, China and Iran against Donald Trump's sanctions.
Europe is trying to preserve the nuclear accord and looking to set up an alternative payment mechanism to bypass the US-dominated banking system and Trump's sanctions on Iran.
Germany, France and the UK are also pressing Iran to abide by the terms of the Obama-era nuclear agreement, to avoid giving Trump and Israel a pretext to start a war.
European finance ministers are trying to persuade the US not to cut off Iran's access to Swift, the global cash-transfer service, in talks with Steven Mnuchin, the US treasury secretary, at this week's IMF summit in Bali.
"Why bother ripping out all of the electrical cables from a building if you can switch off a light?" a European diplomat asked. "If you can designate a bank, then there's no need to force Swift to disconnect from Iran."
The Swift argument was heading for "a diplomatic train wreck", a source told the Financial Times.
An internal battle is reportedly being fought inside the Trump administration to save Iran's access to international financial markets, providing the Islamic republic with a lifeline. Trump's treasury department is purportedly pushing for Iran to remain connected to Swift, amid lobbying by the banking sector.
Swift has helped keep the Iranian economy afloat as Europe seeks to continue business ties.
Trump and his national security chief, John Bolton, have said Swift and Europe must end business dealings with Iran, while the treasury department is reportedly opposing the moves, ahead of the November 4 deadline for oil and gas sanctions.
Iran's crude exports have fallen more than expected ahead of the sanctions, despite Iran offering Asian customers the lowest prices in more than a decade compared with Saudi fuel.
Bloomberg reported that shipments dropped by more than 250,000 barrels per day last month to their lowest level since 2016.
The port of Houston, the busiest in the US in terms of foreign tonnage. Cuts in Gulf of Mexico production put further pressure on Donald Trump's Iran sanctions. Picture credit: Wikimedia
Related