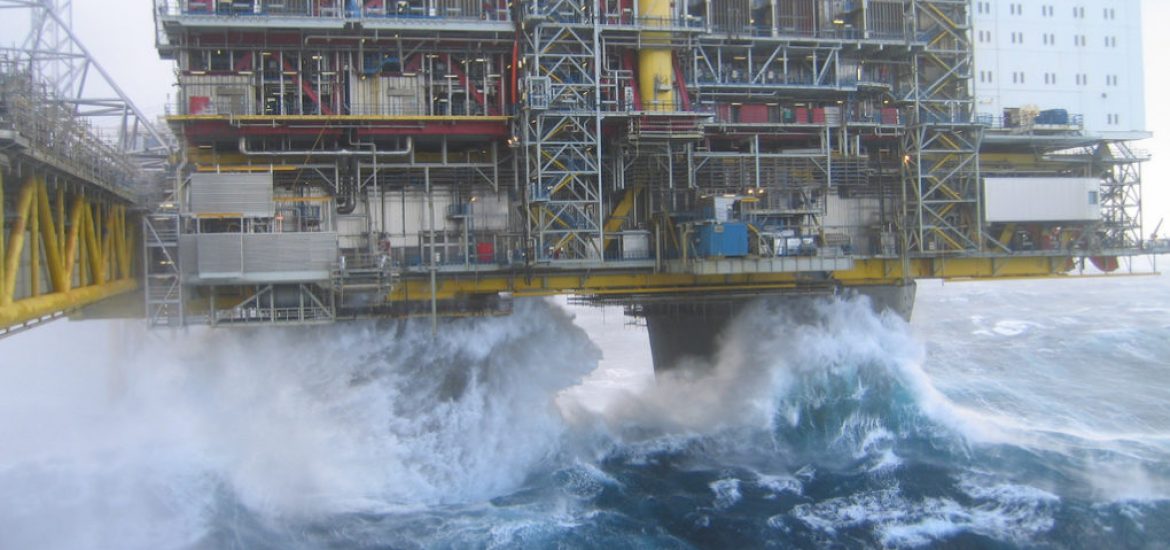 Researchers are saying around 102 tonnes of microplastics a year are being dumped into the North Sea by the oil industry. 
A report by the chemicals industry organisation in Aberdeen, European Oilfield Speciality Chemicals Association, prompted environmental groups to demand fossil-fuel extractors clean up plastic debris to limit the impact on sea life and the wider environment.
Microplastics are found in a number of substances used by the oil sector, as well as some cosmetic products like soap and toothpaste. 
Data from chemical companies, which are supplying the oil industry, said about 102 tonnes of the small particles were dumped in the North Sea during 2016.
The particles include demulsifiers, chemicals which separate water from oil, and corrosion inhibitors, chemical additives that protect and preserve iron and steel equipment.
Microplastics do not completely break down over time and mix with sediments that can enter the food chain.
Activists are calling for a clampdown to limit pollution.
WWF Scotland head of policy Gina Hanrahan told the media: "Microplastics, in particular, are consumed by plankton, passing the problem through the food chain and back to us in the food we eat.
"WWF Scotland is already seeing the impacts of our plastic problem, with plastic being found from the depths of the ocean to remote Arctic sea ice.
"It's a stark reminder of our footprint on the planet and calls for businesses, individuals and governments to pursue every effort to turn the tide against plastics."
Dr David Santillo of Greenpeace said: "Microplastic pollution is a hidden symptom of our wasteful and unsustainable relationship with plastic. Once in our seas, microplastics can build up in marine life, with effects on health, growth, behaviour and reproduction in some species. 
"They may also carry a toxic burden of other pollutants on their surfaces. The news that oil and gas companies released more than 100 tonnes of microplastics direct to the North Sea alone in a single year is shocking, and illustrates the urgent need for much tighter controls on the activities of offshore operators," the senior scientist added.
Greenpeace this year said analysis of contamination in Scottish coastal waters found 31 samples of microplastics in 27 sites.
Oil and Gas UK, a lobby group for the North Sea oil industry, said the sector was working to the minimise environmental impact. 
The organisation's environmental chief Katie Abbott said: "We are already engaged on behalf of the industry with our key partners at a national and international level, and have recommended further data collection to better understand the prevalence of microplastic-containing substances."
North Sea rigs are being urged to re-examine their waste. Picture credit: Flickr 
Related