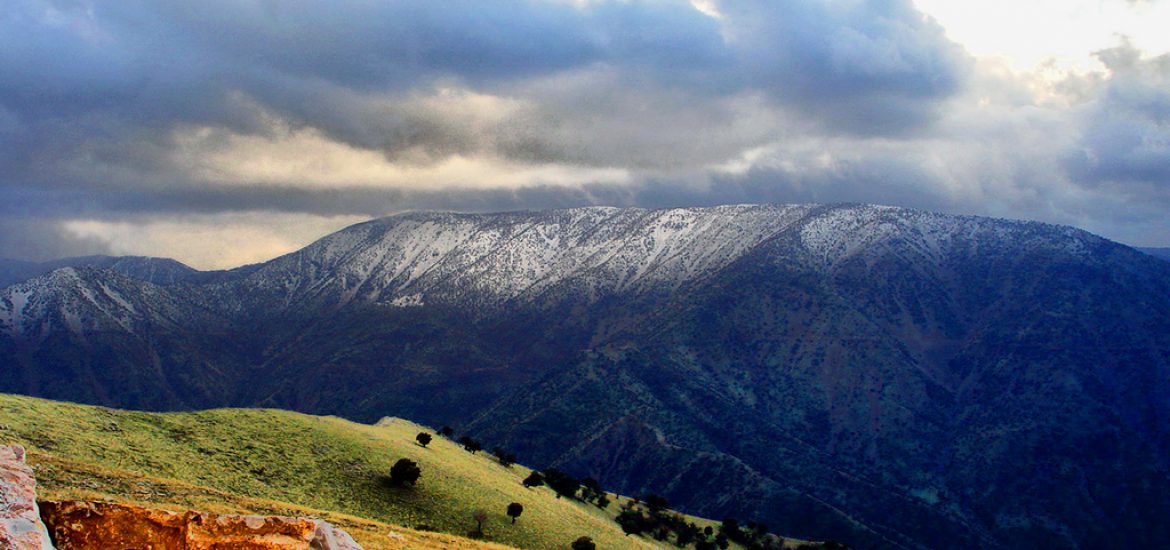 A Russian energy delegation met the former president of Iraqi Kurdistan, Masoud Barzani, yesterday (Thursday) to discuss boosting ties with Erbil as Moscow increases its strategic footprint in West Asia. 
The Russian delegation included Pavel Sorokin, deputy energy minister, and Vladislav Baryshnikov, vice president of the oil giant Rosneft. 
Major Russian energy companies are already engaged in Iraqi-based projects, with Gazprom Neft developing the Badra oil field in eastern Iraq near the border with Iran, along with two other projects, and LUKoil is  extracting oil at the West Qurna-2 field in southern Iraq and conducting geological exploration at Block 10 in the southern part of the war-torn, divided state.
Barzani, who leads the Kurdistan Democratic Party (KDP), the largest political party in the region, said the isolated oil-rich region had experienced numerous challenges.
Barzani has met several foreign delegations recently, as the KDP won the most seats among Kurdish parties in the Iraqi parliamentary election, as he is poised to reclaim the title of regional president. The KDP has formed a coalition with the second-largest party, the Patriotic Union of Kurdistan (PUK), in the Baghdad parliament.
In the torrid world of Iraq's politics, the PUK-KDP bloc is trying to bring other Kurdistani parties to have enough seats to sway the next Iraqi government into one of two emerging camps, a pro-Iranian bloc and another backed by the US.
Sorokin described Russia's relationship with the semi-autonomous region as important and a bright future awaited Kurdistan, the Erbil administration said.
He called for the widening of relations in energy, technology and other areas.
Rosneft and Iraqi Kurdistan signed a number of agreements on co-operation in the oil and gas spheres. In February last year, they agreed on a contract to trade oil until next year. 
Barzani praised Russian President Vladimir Putin's policy on Kurdistan, highlighting the friendship and historical ties with Moscow.
The Russians also met Kurdistan's Prime Minister Nechirvan Barzani to discuss oil and gas deals and emphasise co-operation with Moscow.
Rosneft recently revealed its plans to start upstream projects in Kurdistan at the end of the year. The deals, based on a production-sharing agreement with Rosneft and Erbil, were signed in October last year.
The extension of Erbil's co-operation with foreign energy firms angers the authorities in Baghdad, which say the deals are illegitimate. In late October last year, Iraqi Oil Ministry spokesman Asem Jihad reportedly said the ministry had asked Rosneft to clarify its deals with Kurdistan. Rosneft replied that the company did not have to report to the central government about its deals with Erbil. 
Kurdistan remains one of the quieter corners of post-2003 Iraq. Picture credit: Flickr
Related