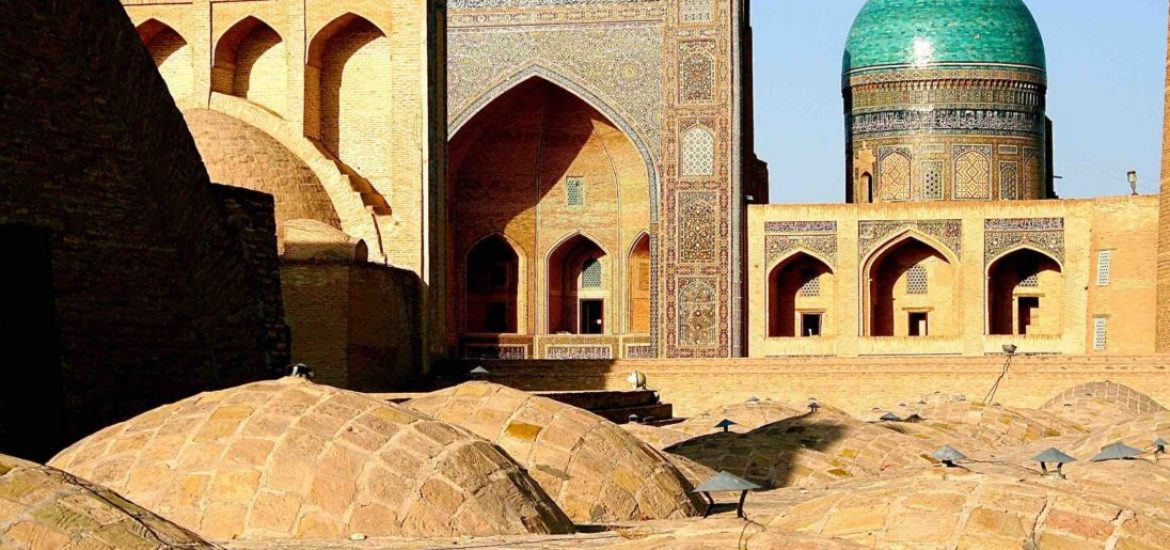 Saudi Arabia's ACWA Power has signed an agreement with fossil-fuel reliant Uzbekistan for the construction of a 500- to 1,000-megawatt wind farm.
The deal is worth between US$550 million and $1.1 billion, depending on the capacity provided, ACWA Power said.
Uzbekistan says it aims to produce 21 per cent of its energy from renewable sources by 2031.
The collaboration with the Uzbek authorities also includes a 25-year power purchase agreement (PPA) worth US$1.2 billion for the construction of a 1.5GW gas-turbine power station and a technical training centre in the Central Asian republic.
Since the breakup of the Soviet Union, the Tashkent authorities have been keen to establish alternative sources of power from Turkmen gas, hydropower from Kyrgyzstan and Tajikistan and oil from Kazakhstan. The Soviet-era power networks that straddle Central Asian borders are also in need of restoration and require bilateral cooperation to operate.  
The Saudi-built wind farm might not be the largest in Uzbekistan when it is built.
Uzbekistan currently only has a 750kW Goldwind turbine wind farm but a much-larger 1.5GW wind farm is due to be developed by the Chinese company Lioaning.
The European Bank for Reconstruction and Development reported that unreliable power supply and obsolete power stations meant Uzbekistan experienced energy losses of approximately 20 per cent.
Last May, the dictatorial Tashkent administration passed legislation enabling competitive renewable energy tenders to cut fossil fuel use through increased renewable production, reported legal firm Baker McKenzie.
"These newly agreed power projects represent a historic milestone for Uzbekistan and support our mission to strengthen energy security through self-sufficient power sources," said Alisher Sultanov, the Uzbek minister of energy. "ACWA Power's focus on smart, energy-efficient technologies will provide more than 2,000MW of added power and enable us to achieve a more sustainable, secure and affordable energy ecosystem for our country."
ACWA this year was also selected to build a 240MW wind farm in Azerbaijan. 
The firm's chairman Mohammad Abunayyan stated: "[The Central Asian] market has an economically vibrant landscape that favours private investment and power sector fortification and this is where we can make a great contribution.
"ACWA Power has an impressive track record in helping emerging markets and communities drive progress by providing access to affordable electricity. We are honoured to have been given the opportunity to utilise our energy expertise to unlock the tremendous growth potential of Uzbekistan's power sector."
Picture credit: Wikimedia 
Related