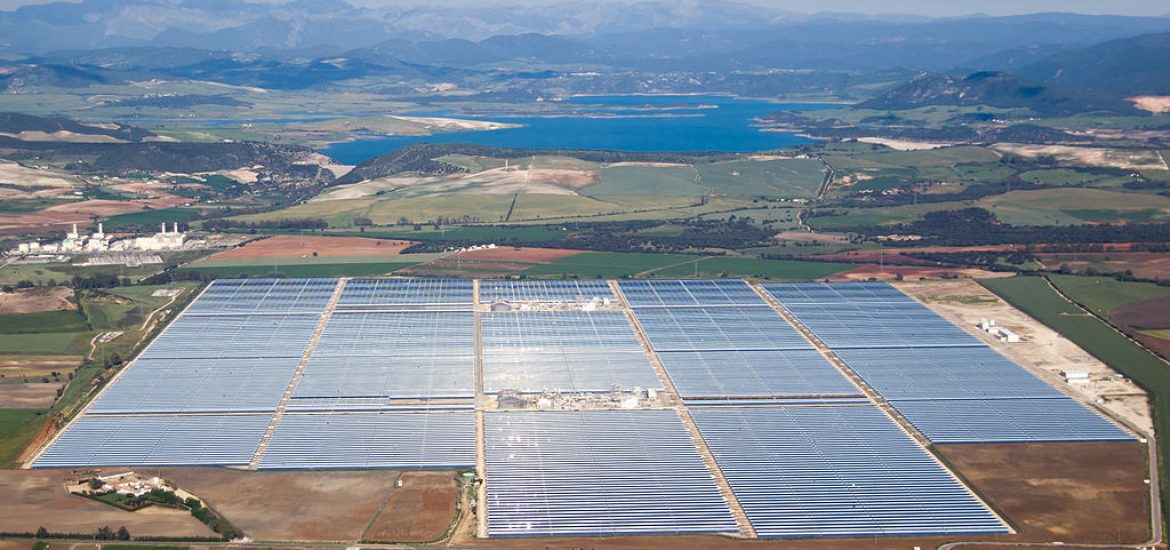 The share of renewables in power generation in mainland Spain this year is estimated at 40 per cent, up from 33.7 per cent last year. 
Grid operator Red Electrica de Espana (REE) 2018 figures said wind would again be the second most important source with a share of 19.8 per cent after nuclear with 21.4 per cent. 
Spain has had a relatively wet year with hydropower rising to 13.7 per cent from 7.4 per cent last year. The share of coal power is anticipated to be down by 2.6 percentage points to 14.5 per cent. 
Spain's minority Socialist government is taking steps to decarbonise by closing most of the country's major coal mines. 
Spanish Socialist Prime Minister Pedro Sanchez has prioritised renewable energy and is working on a climate change law which foresees installing at least 3GW each year to 2030.
At the end of the year, mainland Spain had 98.65 gigawatts of power generation capacity with demand estimated at 254,074 GWh this year, up by 0.6 per cent year-on-year. Island demand was estimated to reach 15,320 GWh.
Wind turbine maker Siemens Gamesa has booked 14 specialised cranes, hired extra staff and boosted capacity by up to 80 per cent at its Spanish plants in an effort to meet 2020 carbon targets.
Spain's fragile minority government says it plans to produce 100 per cent of its energy needs from renewable sources by 2050.
In the first half of this year, Spain reportedly obtained 45.8 per cent of its energy from renewable sources, up 8.5 per cent from the same period in 2017. 
And a record number of wind farms are due to be constructed in Spain next year, according to the APPA renewable body. The previous record was set in 2008.
"It is an enormous challenge … We can really sense the urgency," said Enrique Pedrosa Gomez, Germany-based Siemens Gamesa's regional CEO.
Gomez said the sector was strained by the requirement for 4.6GW of wind power. There is also the target for 3.9GW of solar capacity by early 2020 to comply with government auctions held since 2016.
Analysts doubt the targets can be achieved. 
"They will be close, but they can't build it all," said Brian Gaylord of Wood Mackenzie. "It was unwise to award so much capacity back to back."
Spain hopes to meet the EU 20-per-cent target for renewable energy generation by 2020 from the current 17 per cent.
Failure to meet the goals could lead to EU infringement proceedings and potential fines.
Valle Solar Power Station in San José del Valle, Cádiz. Spain has invested heavily in solar power. Picture credit: Wikimedia 
Related