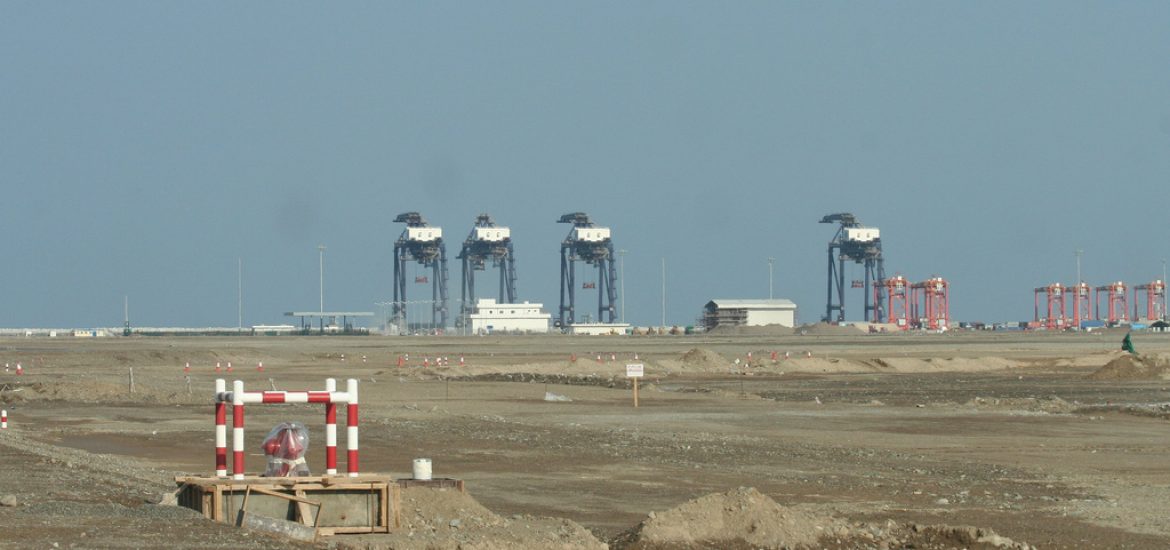 Oman, the biggest West-Asian oil producer outside Opec (Organisation of the Petroleum Exporting Countries), signed two separate agreements with France's Total and Anglo-Dutch Shell to develop gas projects and fields in the sultanate.
Natural gas from onshore fields in Oman could be used to develop a maritime fuelling station at the port of Sohar (pictured) for liquefied natural gas (LNG), according to Total. 
The company signed a memorandum of understanding (MoU) with the affluent Gulf state to develop, along with Royal Dutch Shell, an onshore natural gas field that could have peak production of 1 billion cubic feet per day. 
Total says bunkering will be achieved via a new small-scale, liquefaction plant to be built at Sohar.
The French giant said it would use its share of the gas in Oman to develop a regional hub for LNG bunkering to fuel ships. 
Bunkering involves the ship-to-ship transfer of fuel and Total said in July 2017 that it was making progress with LNG through its marine fuels subsidiary. Its first agreement for LNG bunkering was with Brittany Ferries, with supplies due to begin next year. 
Shell and Total, which hold 75-per-cent and 25-per-cent stakes in the Greater Barik area onshore Block 6 respectively, are due to collaborate to produce an initial 500 million cubic feet of gas per day, with a target to reach a potential 1 billion. The companies did not provide target dates or budgets for the project.
"Developing an LNG bunkering service will generate in-country value and job opportunities, and will support industry diversification through fostering the shipping activity in Oman," said Arnaud Breuillac, the exploration chief at Total. 
"We are pleased to sign this MoU with the sultanate of Oman that will give us access to new gas resources and the opportunity to develop an integrated gas project," Breuillac added. "We will bring our expertise in LNG and will introduce access to a new gas market for the sultanate."
Total praised LNG as the shipping sector was trying to cap emissions of nitrogen oxide, carbon dioxide and other greenhouse gases.
In March, the 173-member International Maritime Organisation agreed to cut emissions in half from the sector from 2008 levels by 2050.
Shell also hailed its agreement with the Muscat government. 
"We are hopeful we can use Shell's integrated gas and new energies investment to accelerate Oman's diversification and industrialisation agenda," said Maarten Wetselaar, Shell's new energies director. "The proposals could also enhance in-country value, resulting in value and job creation in Oman's economy."
Sohar, Oman. Picture credit: Flickr
Related