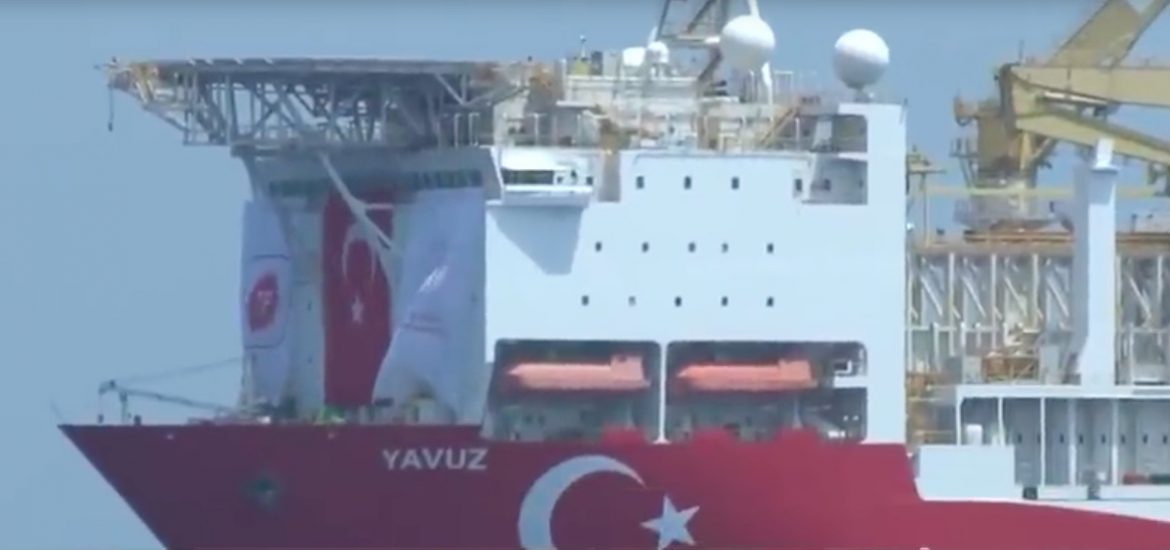 The Turkish drillship Fatih is operating off northeastern Cyprus, according to Turkish vice president, Fuat Oktay, in defiance of European Union requests to end the mission. The European Commission's Foreign Affairs Council last week adopted a framework for restrictive measures against Turkey over the drilling.
Turkey said it would not stop drilling because it claims the continental shelf on which Cyprus sits. 
Another drillship, the Yavuz, is stationed off western Cyprus.
Non-Turkish observers will hope the missions do not discover any hydrocarbons because any successful discovery will make it far harder for Ankara to retreat from its confrontational stance over the Mediterranean island. 
Last month the US warned Turkey against drilling. Washington said: "We've told the Turks that illegal drilling is unacceptable and we'll continue to take diplomatic action to … ensure that lawful activity takes place."
Brussels' foreign affairs commissioner, Federica Mogherini, also demanded last week that Turkey stop drilling off Cyprus.
Last Wednesday, the European Parliament debated Turkish drilling within the Republic of Cyprus' exclusive economic zone (EEZ). Cyprus joined the EU in 2004. 
"The objective is to change the attitude, stop the drillings and … try to help the UN finding what would be the real solution the settlement of the Cyprus issue," Mogherini told the media. 
Turkey says a western area of the EEZ is part of its continental shelf and that hydrocarbon exploitation by Cyprus should not take place until the island has been reunited and resources can be shared amicably. 
That United Nations Secretary-General Antonio Guterres says he wants to restart reunification talks which collapsed in July 2017. 
The discovery of gas in Cypriot waters in the late 1990s initially appeared to offer hope for reconciliation and the Greek Cypriot administration said a share of the proceeds would be held in a fund for the Turkish Cypriot community. 
The Turkish delegation had insisted on Ankara's right to maintain a 35,000-strong army in Turkish Cyprus along with the right to stage a military intervention.
Turkish Cypriot prime minister Ersin Tatar has said Turkey and Turkish Cyprus would not be intimidated by EU measures and accused Greek Cyprus and its allies of "trying to exclude Turkey from the region. They dream of usurping our rights". 
Mogherini reaffirmed complete EU support for Cyprus.
"If the sovereignty of one of our member states is violated, as is the case with this Turkish drilling, the rest of the EU has to come together and not only show solidarity but also act in solidarity with Cyprus," she told the media. 
The Fatih drillship. Picture credit: YouTube
Related