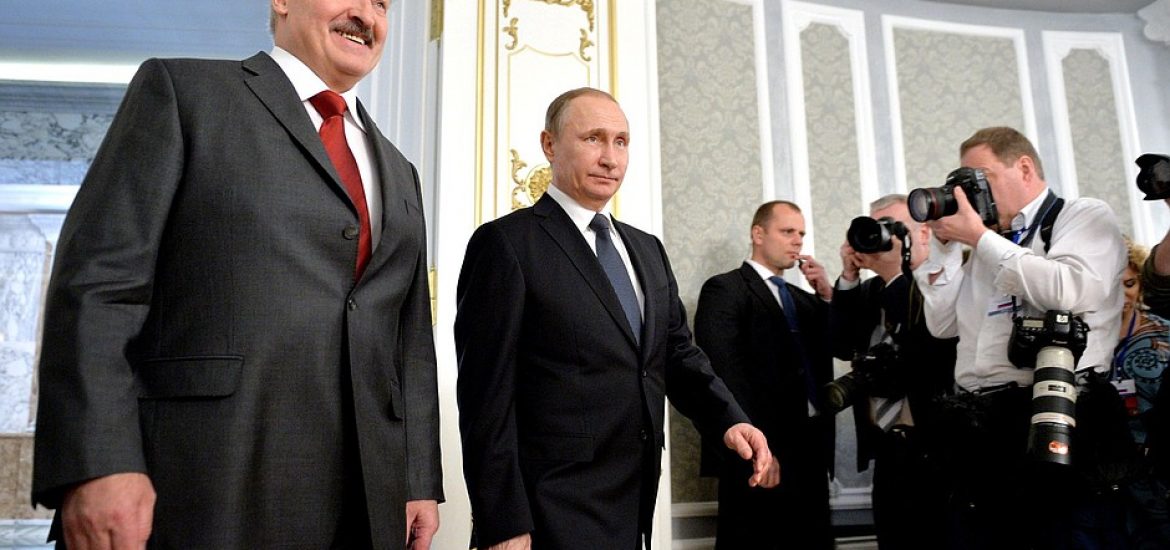 Lithuania is seeking regional action to tax or block all electricity imports from Belarus, where Russia is building a nuclear power plant near its border.
Lithuania has condemned the Astravets installation, which is just 50km from its capital Vilnius, as a threat to its safety and national security while Minsk rebuffs all safety queries.
Belarusian stress tests at Astravets conducted last year failed to provide answers to Lithuanian questions regarding site selection, environmental impact assessments and construction safety or quality, the Lithuanian State Nuclear Power Safety Inspectorate (Vatesi) said this month.
The stress tests were performed by Atomproekt, a subsidiary of Russian power major Rosatom and Astravet's main contractor.
Lithuania relies on imports for 77 per cent of its electricity since closing its Soviet-era nuclear power station in 2009 but the Baltic state plans to cut high-power cables linking it with Astravets.
Earlier this year Lithuania passed legislation prohibiting the purchase of power from Belarus after operations are due to start at Astravets next year. Last month, statistics suggested Lithuania relied on Russia and Belarus for 31 per cent of its electricity imports.
The European Commission has also set up a nuclear safety team to study Astravets.
"It has to be understood that the selection of the site has been the key issue for Lithuania and this issue is not covered in these stress tests," said Sigitas Slepavicius, nuclear safety deputy at Vatesi.
"This means that the question remains unanswered, as are other questions regarding environmental impact assessment, the quality of construction and operation, ensuring of safety culture and other issues of importance to Lithuania, which will not be evaluated in this review," he said.
Lithuania hoped other Baltic states would join the boycott and they had already agreed to tax power imports, Lithuanian energy minister Zygimantas Vaiciunas told the media.
"At this stage we have an agreement in the region that, if energy from Belarus gets imported, it would need to be slapped with an infrastructure tax," the minister said.
"This will make energy from the nuclear power plant less competitive on our markets," he added.
Belarus wants to have the first of two 1.2 gigawatt VVER 1200 reactors at Astravets operating next year, its website says. It said it hoped to provide a third of Belarus's energy by 2020 when the second reactor was due to begin operation, it said.
Russia's Vladimir Putin with Belarus President Alexander Lukashenko. Russia enjoys close ties with Belarus. Picture credit: Kremlin
Related