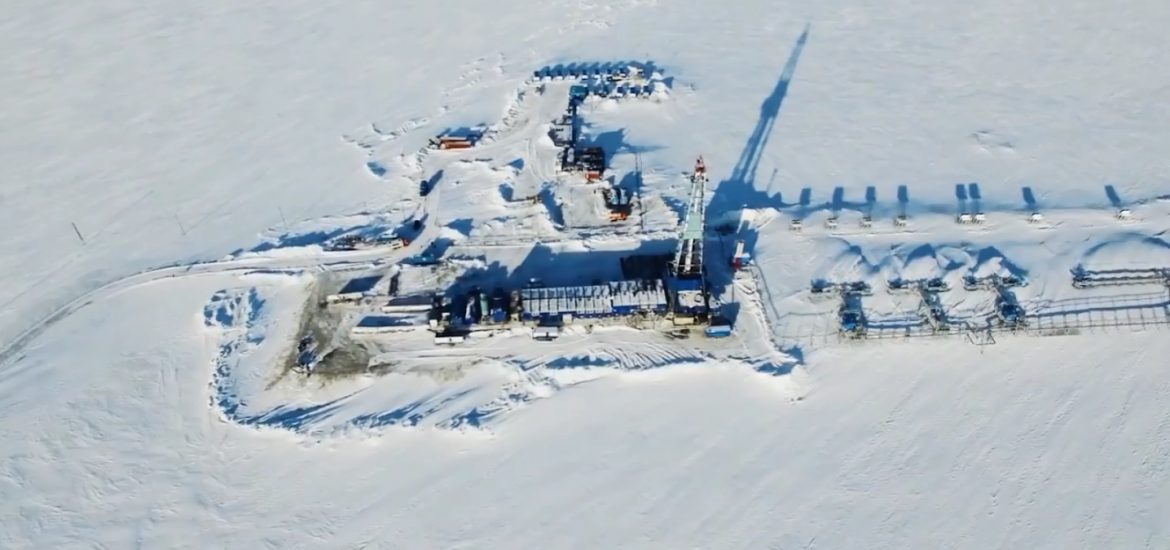 Russia is hailing the first shipload of liquefied natural gas (LNG) from Russia's high-tech Arctic refinery that has reached India through the ice-bound Northern Sea Route.
More loads from Russia's ambitious LNG installation in Yamal, which was opened with considerable media attention in December, are expected to follow.
The largely unspoilt Arctic is seen as a rich repository of natural resources, holding an estimated 13 per cent of the world's undiscovered oil resources and 30 per cent of its untapped natural gas reserves, according to the US Geological Survey.
"One of our main priorities, which is laid down in the company's strategy until year 2030, is the geographic expansion of deliveries and enhanced presence in key Asian markets," the Russian media quoted Lev Feodosev of Novatek's board saying. "The Asian market is considered of major importance for the company's LNG project in Yamal."
Investment in the next large LNG project near the Yamal peninsula is expected, giving further momentum to stable resource procurement from the Arctic Ocean through the shorter Northern Sea Route and providing an answer to Japan's energy needs.
Novatek, Russia's largest quasi-independent gas retailer, oversees Yamal production.
Since Novatek opened Yamal last year, out-shipments of more than 1 million tonnes of LNG have reportedly been made. Four LNG carriers are now shuttling from the project terminal of Sabetta and another 11 similar vessels are said to be under construction.
All of the ships are icebreakers, capable of traversing the Northern Sea Route, from the Kara Sea along Siberia to the Bering Straits, for most of the year.
It is anticipated that global demand for LNG as a relatively clean energy will increase at an annual rate of 5 per cent over the next decade. China, India and Southeast Asia are forecast to see a large increase in LNG imports. Demand from Europe is also expected to increase due to a recent decrease in the European Union's internal production of LNG.
The Barents Observer reported that US$27 billion had been invested in the Yamal plant, of which US$13 billion came from shareholders, US$4 billion from Russia's banks and US$12 billion from banks in China. It is operated by Novatek in cooperation with France's Total (20 per cent), Chinese major CNPC (20 per cent) and China's Silk Road Fund (9.9 per cent).
Russia's Arctic exploration presents numerous challenges. Picture credit: YouTube
Related