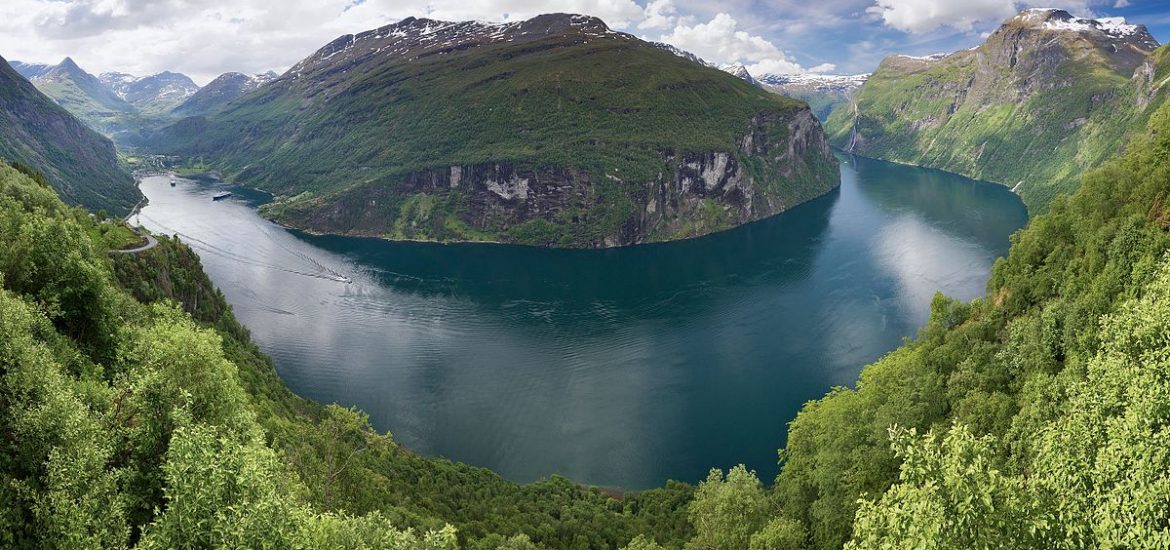 Norway is trying to design a fleet of electric-powered ferries to replicate the move towards battery-run cars on the Scandinavian kingdom's roads. 
"If you look at the next five years, this is what we'll be doing. We were in a really deep trough. But activity is back," said Erlend Hatleberg of Havyard, which runs the Sognefjord shipyard that has switched to pioneering ferries using battery technology similar to electric cars.
The world's polluting ships are far behind advances in road transport, as Europe moves towards the 2015 Paris climate agreement goals to cut carbon dioxide emissions. Numerous battery-powered, inland boats in Norway, Belgium and the Netherlands are about to launch, including some crew-less vessels.
In another Nordic nation, Finland, hybrid technology is being used by state-owned operator FinFerries, which carries around 4 million vehicles and 10 million passengers a year.
The Elektra is Finland's first hybrid-electric ferry, running in the Turku archipelago on the 1.6km route between Parainen and Nauvo around 25 times a day. It is charged each time the vessel docks.
In less than 6 minutes, charging is complete and Elektra can make another 15-minute crossing.
It can travel five nautical miles on one charge. However, the vessel has been specifically designed for the route it operates, where it can mostly run entirely on electric power.
In Norway, where almost all electricity produced is from hydropower, state oil company Statoil is expanding into offshore wind farms and there are more electric cars per capita than in any other country.
Norway wants two-thirds of car and passenger ferries along its west coast to be electrified by 2030. Havyard is completing 13 orders for zero-emission ferries received since 2016.
Elsewhere the largest, ocean-going vessels use diesel engines as big as a four-storey house, with emissions comparable to 64,000 cars.
Without changes, the International Council on Clean Transport reported that sea transport could be responsible for 17 per cent of global carbon emissions by 2050. It is currently 2 to 3 per cent. But shipping was omitted from the Paris deal and battery technology had not developed enough to cross oceans, the International Maritime Organisation said.
Lloyd's of London recently reported: "Battery technology is simply not competitive and still requires significant further evolution in terms of performance and cost reduction before it could be preferable to synthetic fuel options."
Norway is particularly suited to electric ships because of its hundreds of fjords that can extend hundreds of kilometres inland. By 2021, about 60 electric or hybrid boats would be in operation, said Edvard Sandvik of Norway's public ferries department.
The first zero-emissions ferry, the Ampere, started linking Oppedal and Lavik on Sognefjord in 2015. Run by Norled, it is made of light aluminium, runs on 10 tonnes of lithium-ion batteries and carries up to 350 passengers and 120 cars. After each 20-minute journey, it recharges for 10 minutes.
Geirranger fjord, Norway. Picture credit: Wikimedia 
Related