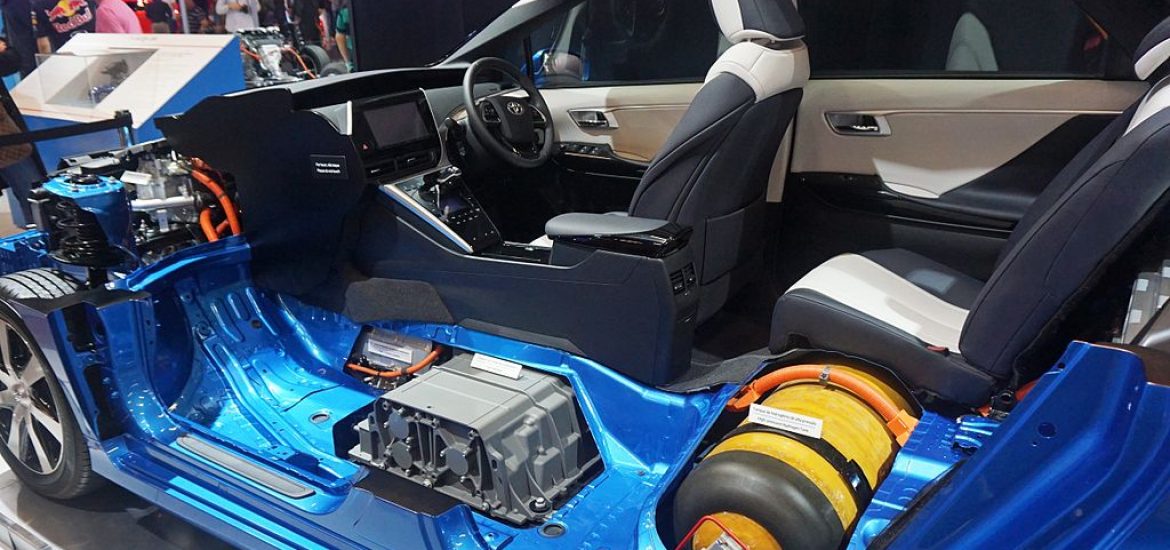 France's oil and gas giant Total has expressed scepticism about the prospects of hydrogen-powered vehicles as Environment Minister Nicolas Hulot unveiled subsidies to promote the explosive gas as a way of promoting renewables.
"We find it difficult to be convinced it has a future in 10 years' time," Total CEO Patrick Pouyanne told Ouest France. "This is still very expensive."
The week the government announced plans to spend €100 million each year by 2023 subsidising the purchase of vehicles powered by hydrogen and to encourage renewable production. 
Hulot presented his plan to industry representatives on Friday, promising to help France become a "world leader" in the field.
"The aim is to have projects making rapid progress and over time to invest €100 million every year," the minister explained.
The policy aims to cut French carbon emissions caused by the production of hydrogen, which is used in oil refining and the manufacture of glass, steel and fertilisers, by 10 per cent within five years, while encouraging the growth of vehicles using the lightest and most simple element. 
The government said it would subsidise firms to help them purchase 5,000 vans and 200 lorries, buses, boats and trains powered by hydrogen by 2023. 
Hulot said 260 French vehicles were currently using hydrogen cells. 
The new hydrogen-powered fleet would be supported by 100 service stations, compared to 20 today.
Hulot said electrolyses would be installed to help firms produce their own hydrogen. 
French companies, such giant gas producer Air Liquide, McPhy Energy, which makes electrolysers and hydrogen gas stations, and Engie, France's second-largest utility, are advocating greater use of hydrogen to fuel vehicles. 
The giant PSA Group, which owns Peugeot and Citroen, and Renault have fallen behind Tesla, Japan's Toyota and Korea's Hyundai in development of battery-electric cars.
Hydrogen vehicles can run for far longer than those using batteries, and filling a tank takes just minutes and the gas can be produced using excess wind and solar power. 
The only emission is water. 
France's Alstom said it was testing a hydrogen-powered train in Germany and McPhy chief executive Pascal Mauberger was in "advanced talks" for electrolyser projects of more than 100 megawatts. 
But hydrogen fuel cells remain expensive, lacking the heavy subsidies being channelled into battery production, and there are few hydrogen filling stations.
Royal Dutch Shell has said hydrogen may offer a solution to storing power and last year raised the idea of a grid for the gas. Shell entered a joint venture with Daimler to dispense hydrogen at its petrol stations in Germany, aiming to make it available at 400 sites by the early 2020s.
Hydrogen-powered cars have long been seen as the future. Picture credit: Wikimedia
Related