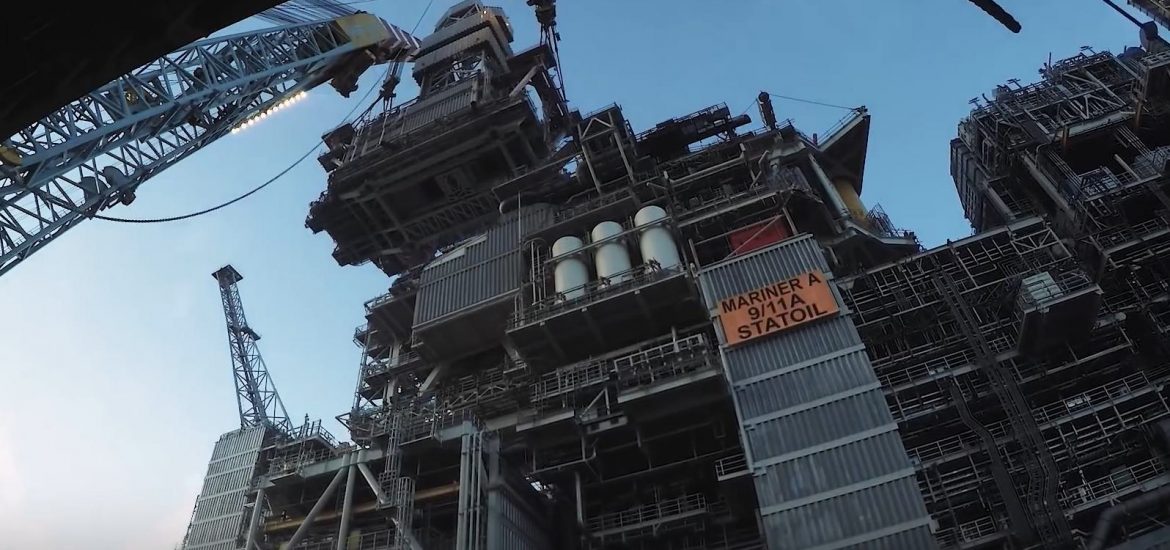 Norway's oil and gas giant Equinor is announcing a US$180-million investment fund focused on battery technologies.
The Chicago-based Volta Energy Technologies fund is being run by battery specialists Argonne National Laboratory.
Volta would invest in battery technologies, areas like artificial intelligence and methods to quickly charge electric vehicles, said Jeff Chamberlain, the fund's CEO.
"It's important to see threats [posed by fossil-fuel giants] and it's important to decide whether you want to fight those threats or view them as opportunities," he said.
Equinor in 2016 established a corporate-venture fund to invest about US$200 million over four to seven years in "new energy" technology. Last year the firm, formerly known as Statoil, reported spending on "organic" capital expenditures of US$9.9 billion which remains focused on fossil fuels.
Equinor saw energy storage as key, said Gareth Burns, the energy ventures chief at the state-run firm.
"If there were a viable long-term utility-scale storage solution, that would be a major game-changer for the energy business. Actually picking the right storage solution is very difficult."
French President Emmanuel Macron last month announced a Franco-German project to build two battery cell factories with €2 billion in investment.
"I cannot be happy with a situation where 100 per cent of the batteries of my electric vehicles are produced in Asia," Macron told the media.
"In terms of sovereignty and independence, I think it's not good in the long run for our industry and the European industry to be 100 per cent reliant on non-Europeans. So that's why on batteries we need a European wake-up call."
Reactive Technologies, a demand-side response and smart grid company, has also secured funding from Equinor.
The firm is developing services for grid operators to measure and manage inertia. It has a demand-side response platform for corporate energy users and touts a "hybrid" or enhanced structure for renewable generators.
Reactive chief executive Marc Borrett said the company would invest the money on more staff to "significantly scale up our power purchase optimisation and grid measurement and analytics services to reach renewable generators and system operators globally".
Oil focus
Shearwater GeoServices Holding announced the award of a 4D seismic survey to be conducted this summer at the Troll rig by Equinor. The project adds to Shearwater's ongoing 4D projects in the North Sea and Barents Sea.
The Troll study will last around two months and be carried out by the Amazon Conqueror using Shearwater's Isometrix network.
"The award of the Troll project from Equinor adds to our extensive 4D and Isometrix programme for the summer. We are encouraged by our strong seasonal backlog which reflects an overall increase in 4D survey activity, especially," said Irene Waage Basili, CEO of Shearwater.
Shearwater uses 4D imaging to document streamer position, fleet and towing equipment and sensor technologies.
Equinor is still largely fossil-fuel centred. Picture credit: YouTube
Related