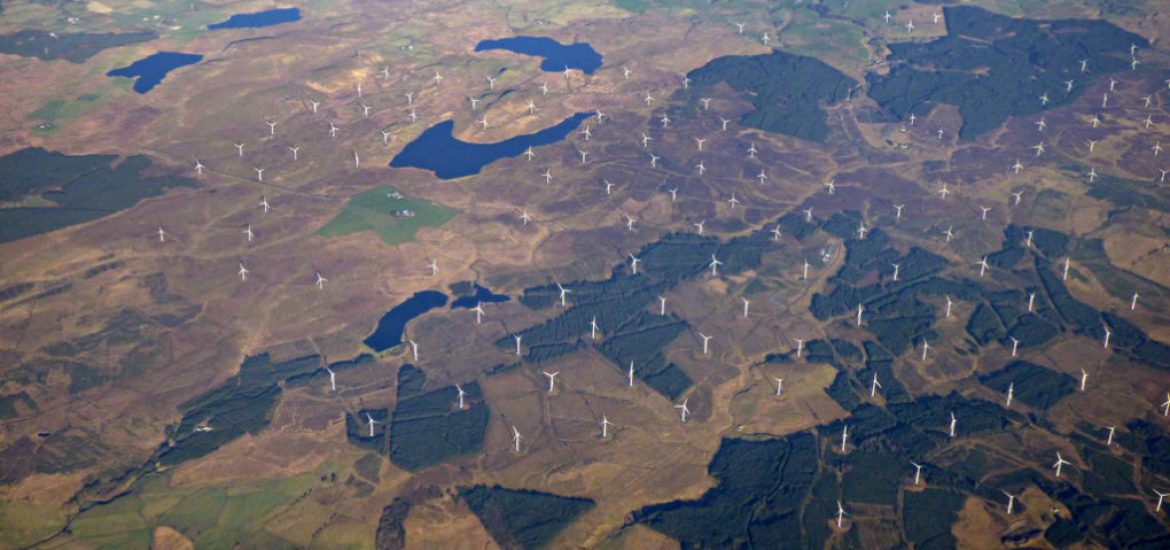 In another example of Scotland's leading role in renewable energy, Scottish Power has unveiled a tariff which guarantees all its electricity comes from green sources.
The UK consumer organisation Which? has said many suppliers are misleading customers with "greenwashing" tariffs which claim to offer renewable sources without investing in clean energy.
Scottish Power announced that energy generated by its wind farms would only be sold to domestic and commercial users.
It sold off all its fossil-fuel power projects in 2018 and is now focused on wind farms and solar power projects.
The utility claimed it would reinvest money made from the eco-tariff in further renewable projects, helping to meet future demand for green power.
Scottish Power CEO Keith Anderson said: "As the UK's only end-to-end energy provider, we're unique in being able to make this commitment.
"From today, anyone who signs up for our electricity on a fixed-price tariff can be confident that they are buying 100 per cent green electricity – all of it is sourced from our wind farms.
"More than that, they will be contributing to building the next generation of renewable energy, because money made from these tariffs will go into developing new wind farms and other green generation projects," the chief executive added.
Anderson said consumers should understand how environmentally friendly different tariffs really were in a crowded marketplace.
"This isn't about playing games with bits of paper or certificates. This is the real deal – customers buying energy from renewable sources and helping us to build even more," Anderson added.
"As well as cleaning up the environment, we want to clean up how green energy is sold. My concern is that too many customers think they're buying renewable electricity when all they're buying is a renewable certificate. Today, we're calling time on this so-called 'greenwashing'."
Which? has accused power suppliers of exploiting a loophole to buy cheap renewable energy certificates to match the electricity they supply to customers, which comes from non-green sources.
Ofgem, the UK's energy regulator, recently said it was aware of issues surrounding greenwashing in the energy market and would act to avoid confusion for consumers.
Renewable projects in the UK regularly sell renewable certificates with their power supply deals so utilities can prove the green origins of their energy. But industry rules mean the initial buyer is free to sell the certificates but not the electricity to a further buyer.
Community energy projects and renewable energy companies like Good Energy and Ecotricity generate renewable energy to supply customers with green energy from their wind and solar projects or from customers' roof panels.
Whitelee in Scotland. Picture credit: Wikimedia
Related