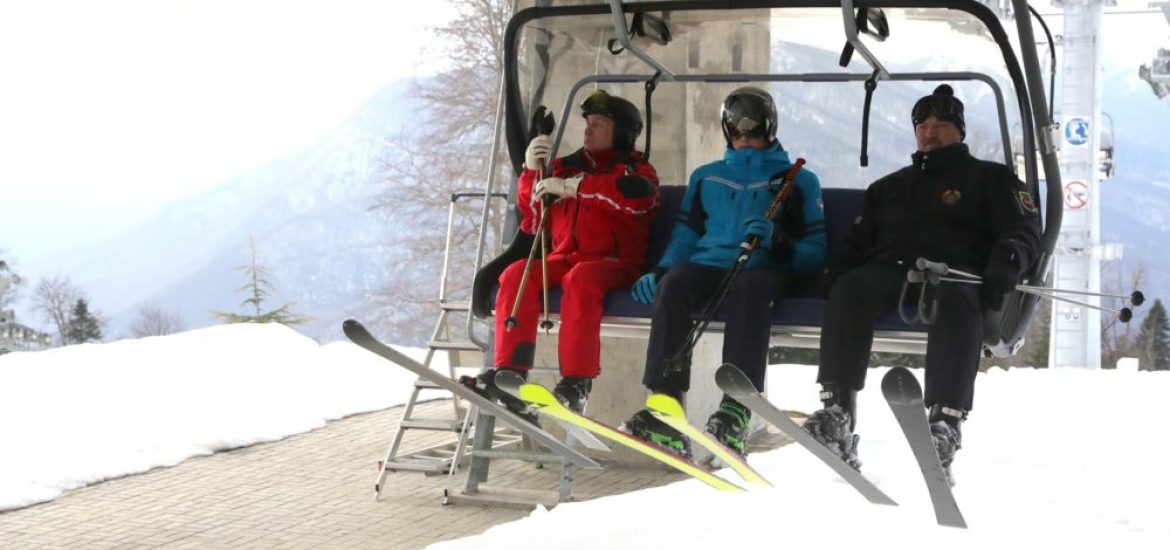 Belarus President Alexander Lukashenko said Russia was insisting on merging the two states during last week's talks on Moscow's decision to stop energy supplies. 
Belarus has threatened to siphon oil from the transit pipeline to Europe unless crude oil supplies are restored.
"If Russia doesn't supply oil in necessary volumes, we would start taking it from the transit pipeline," Lukashenko said, according to the Belta agency.
The Druzhba pipeline, which crosses Belarus, supplies approximately 1 million barrels per day of Russian crude to Slovakia, Poland and Germany.
The president said Belarus was holding talks with Poland to receive supplies of US and Saudi oil through Gdansk. 
"They [the Russians] understand integration as swallowing up Belarus. This isn't integration. It's incorporation. I will never go for this," Lukashenko told a gathering at a paper plant in Belarus.
"They are already saying: become part of Russia, then we will supply spare parts, then there will be other prices for oil and gas.
"I will always fight for our land to remain sovereign and independent. Your first president that you once elected will never be the last," said the strongman leader, who has ruled the country since independence from the Soviet Union. 
Talks between the ex-Soviet states on closer ties stalled last year and Russia halted oil and gas supplies on New Year's Eve. Belarus has hitherto paid Russian domestic prices for the 80 per cent of its energy that it imported from its former colonial master. Lukashenko claims his Russian counterpart, Vladimir Putin, is demanding a merger. The theory is that Putin can prolong his rule beyond the end of his presidential term in 2024 if he is leading a new state.
Lukashenko said Belarusian refineries received only 500,000 tonnes of Russian oil last month, compared with the normal 2 million tonnes.
The president, who faces re-election this year, and Putin met last week for more fruitless talks in the southern Russian resort of Sochi. 
Lukashenko said on Friday that only "the questions of integrating economies" would be up for discussion. 
Iran says it is ready to supply oil at prices far below the world average, said the Iranian ambassador Saeed Yari, according to the pro-Kremlin Sputnik. 
"Iran is an oil-exporting country. It is only natural if we negotiate oil supplies with Belarus too. It is a purely commercial matter. We are ready to cover Belarus' demand of oil and petrochemicals," Yari said, 
"If our Belarusian friends are interested in these supplies, we are ready to launch negotiations."
Lukashenko says Belarusian ties with the west are deepening and he has bought a shipment of Norwegian oil and is negotiating deliveries from Kazakhstan.
A merger would relegate Lukashenko to becoming a governor of a Russian republic, said Belarusian analyst Alexander Klaskovsky.
"The Kremlin has so far failed to scare Minsk by cutting subsidies ahead of the presidential race in Belarus," he said.
Alexander Lukashenko and his Russian counterpart, Vladimir Putin, skiing in Sochi. Picture credit: Kremlin
Related