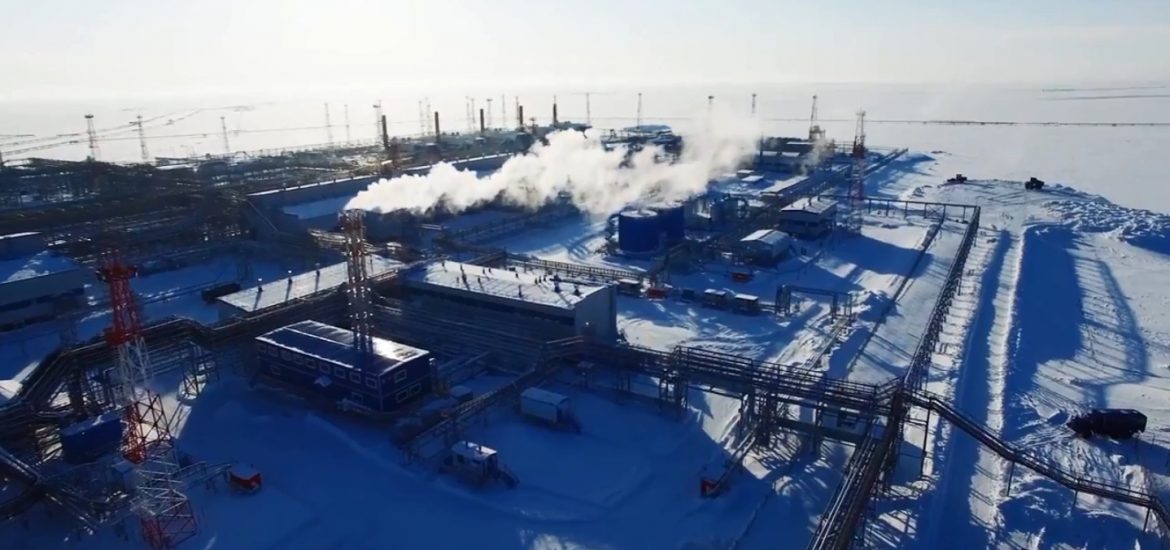 Russian President Vladimir Putin and his Chinese counterpart, Xi Jinping, have launched the Siberian pipeline to deliver gas from the Chayandinskoye and Kovytka fields in eastern Siberia to the energy-hungry Chinese market.
From Siberia to China's Yangtze delta in Shanghai, the massive pipeline will cover 8,000km, with 5,111 km inside China, passing through nine Chinese regions.
Putin and Xi used a video link to open the Power of Siberia pipeline. 
"Other than for heating, natural gas can be used to generate power," said Fuqiang Yang, an energy analyst. "It's much better than oil and coal. It has much less pollution."
It is the first of three major pipeline projects to open. 
TurkStream, which Putin and Turkey's president, Recep Tayyip Erdogan, hope to launch in January to transport Russian gas under the Black Sea to Turkey.
Nord Stream 2 to Germany is currently expected to open in mid-2020, although the project is beset with political obstacles.  
"Russia is not only creating new income streams but hedging its bets and bolstering its position strategically," energy analyst at S&P Global Platts EMEA gas and power analytics team Andrew Hill blogged.  
"The ability to play one off against the other will not have been lost on either Gazprom or the Kremlin," Hill wrote. 
Russian was becoming the "kingpin of the global gas sector", he said.  
The 3,000km Power of Siberia pipeline to Blagoveshchensk on the Chinese border involves a 30-year, US$400-billion deal that was signed in 2014 after 10 years of talks.
Russian gas export giant Gazprom is due to supply China with around 5 billion cubic meters (bcm) of natural gas next year, rising to 38 bcm of gas annually when it becomes fully operational in 2025.
For China, the deal also means less reliance on LNG (liquified natural gas) shipments from the US and West Asian states potentially influenced by Washington.
Temperatures fall below -60°C in Yakutia and -40°C in the Amur region of eastern Russia. 
The first road bridge between Russia and China is due to open next year, connecting Blagoveshchensk and Heihe in China over the River Amur and also include a railway. 
Many residents along China's border with Siberia still use coal for cooking and to heat their homes.
Picture credit: YouTube
Related