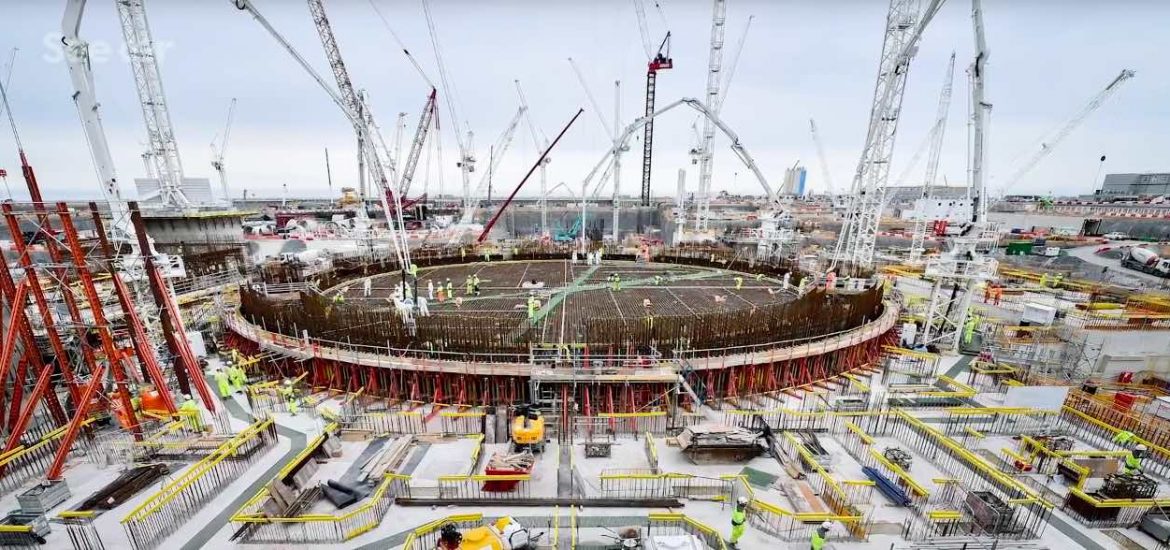 France is looking to generate slightly more nuclear power this year than in 2019, reaching approximately 395 terawatt hours (TWh), according to the utility EDF.
EDF, which is majority-owned by the French state and CGN, its Chinese partner, fell short of its 2019 goal with nuclear output reduced by outages. Production fell by 3.5 per cent to 380 TWh.
The French state owns 83.7 per cent of EDF. President Emmanuel Macron wants to split the group in two, placing its nuclear activities in a state-owned utility while selling off other assets to the private sector.
Stephane Feutry, EDF's nuclear output chief, said the 2020 target was likely to be affected by the planned closure of Fessenheim, France's oldest nuclear power station still in operation.
The Fessenheim 1 reactor is due to halt operations in late February with Fessenheim 2 following on June 30.
About seven reactors run by EDF were also due 10-year maintenance and upgrades, Feutry told the media.
"In the past, we use to do it mostly in spring and at night in summer when demand is demand is low. Increasingly now, we sometimes do it in the middle of winter, depending on the weather," he said.
"For example in December there was a lot of wind. On December 23, we could have produced 47 gigawatts [GW] but at certain periods during the day we only produced 35GW because of market conditions," Feutry added.
Funding issues
EDF is looking to secure funding for its proposed Sizewell nuclear plant in the English county of Suffolk as delays have sent the budget spiralling.
Construction was due to start in 2022.
After building the £22-billion Hinkley Point C power station in Somerset, EDF promised to complete the parallel project in Suffolk far more efficiently, by sharing staff and equipment between the sites and through other efficiencies.
Jim Crawford, EDF's development chief at Sizewell, said the funding issue could undermine the potential for savings.
If there was a proposed budget "outside an acceptable price range for the government, then the project probably won't go ahead — it's as simple as that", Crawford told residents in December.
Hinkley Point C was approved in 2016 with a budget of £18 billion, which has since risen to £21.5-£22.5 billion, with EDF conceding that further delays are possible.
EDF said Sizewell could be about 20 per cent cheaper than Hinkley, because of duplication. "If you can't start constructing at the start of 2022, then the cost benefits diminish," one EDF source told the media.
The firm has proposed a different financial model for Sizewell C, where consumers pay for the project while it is being constructed.
This would make consumers liable for cost overruns. A spokeswoman for EDF said: "We hope to see a way forward on nuclear financing in 2020 ahead of COP26 [the UN climate change conference in Glasgow]. This would ensure we can maximise the benefits of replicating the design of Hinkley Point C at Sizewell C."
Picture credit: YouTube
Related