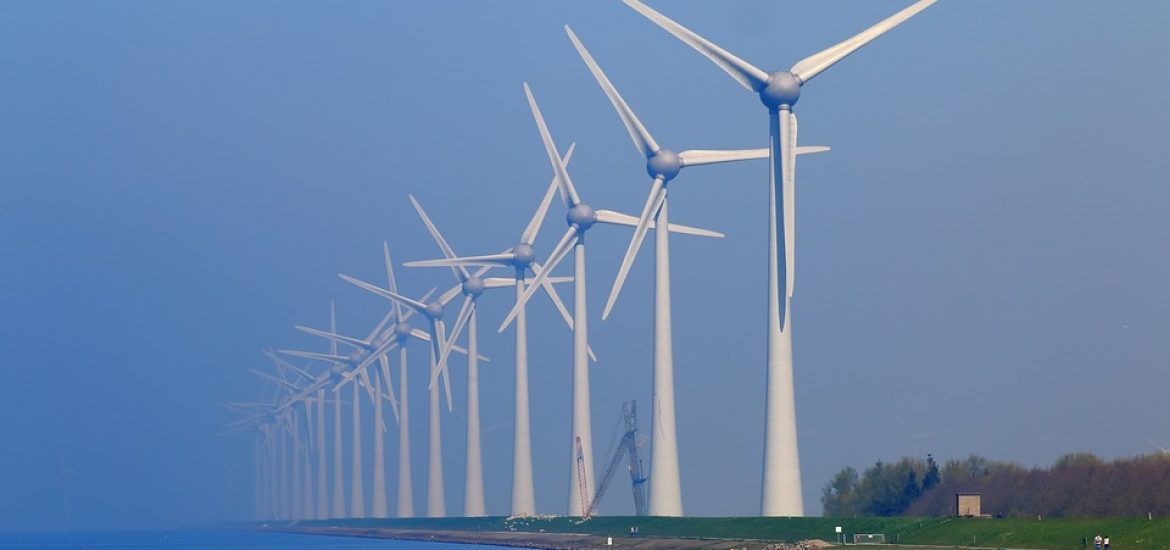 Electricity consumption increased or was stable last year in every EU country, apart from the UK, where declining industrial activity reportedly accounted for the fall along with businesses and households opting for more energy-efficient lighting and appliances.
Figures from the campaign group Sandbag said the UK's drop in power use between 2016 and 2017 was one of the biggest in several years, marking a pronounced divergence with the rest of Europe.
Poland saw the biggest increase in consumption at 9 per cent since 2016.
The EU increase is the third year in a row, suggesting economic growth is being prioritised over energy-efficiency measures. The rise was driven by GDP growth, populations boosted by an influx of immigrants and more industrial activity, Sandbag argued.
Sandbag said for the first time across the EU, renewable sources, excluding hydropower, overtook coal. Wind, solar and biomass combined accounted for 20.9 per cent of the EU's electricity last year, up from 9.7 per cent in 2010.
But renewable growth has been increasingly uneven, with the UK and Germany together contributing 56 per cent of clean power increases over the previous three years.
"This is incredible progress, considering just five years ago, coal generation was more than twice that of wind, solar and biomass," Sandbag said.
Wind played a key role, achieving a 19-per-cent increase in electricity generation due to good wind conditions and "significant" investment in wind farms, the think tank argued.
Sandbag said there was also new sources of demand, such as the power for bitcoin-mining servers and the 800,000 electric and hybrid vehicles across the bloc by the start of this year.
The European Union as a whole was 0.8°C above the long-term average, said the European Centre for Medium-Range Weather Forecasts, meaning chilly weather was not the cause of the energy demand increase.
British power consumption fell nearly 2 per cent from 355 terawatt hours to 348 tWh, while it rose across the overall European Union by 0.7 per cent from 3,239 to 3,262 tWh.
"The 2017 fall is large and is at odds with other European countries, and puts the UK clearly on the road to lower electricity consumption," said Dave Jones of Sandbag.
Jones explained: "Reasons are hard to identify. It is likely other EU countries' air-conditioning binge has been much stronger than that in the UK. Perhaps UK shops are better at stocking energy-efficient appliances or UK consumers are shopping for energy-efficient products."
Simon Evans of analysts CarbonBrief said: "This is one of the least-reported and most significant stories in the UK power sector. Since 2005, the UK has saved the equivalent of two-and-a-half Hinkley Point Cs, a trend that started several years before the [2008] financial crisis," he said in reference to the English nuclear power station.
Wind is on the rise. Picture credit: MaxPixel
Related