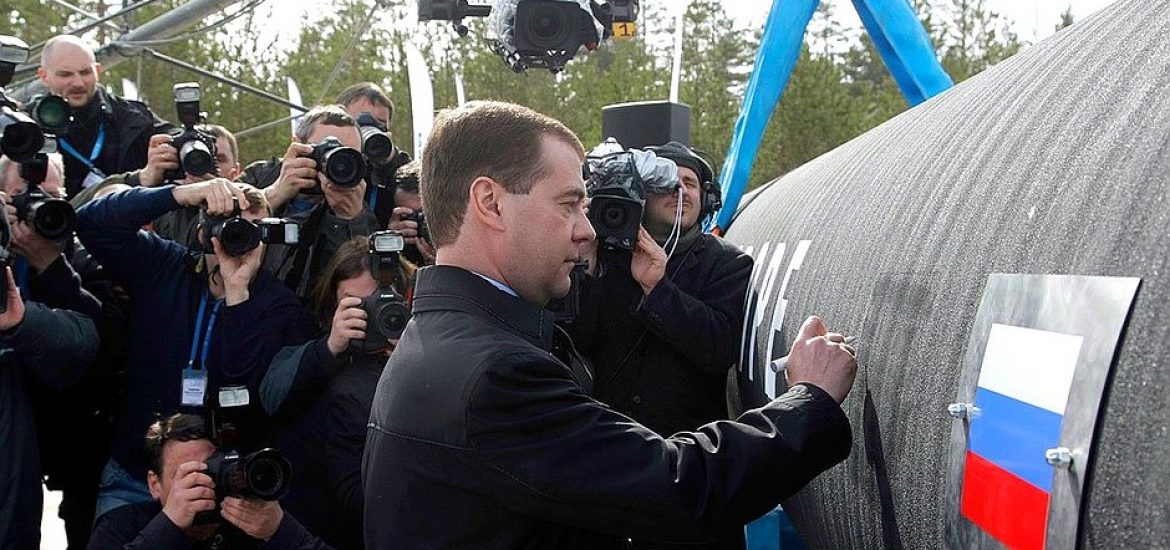 The US and Poland have taken a common stand against a planned gas pipeline linking Russia to Germany, saying it is politicising energy and undermining moves to make Europe less dependent on Russian resources.
Nord Stream 2 would bypass Poland and leave Central Europe vulnerable to Russian pressure, the Poles claim.
Warsaw has repeatedly tried to block the deal, saying it would leave it and Ukraine exposed if Russia decided to shut down the pipelines running across its territory towards western Europe.
US Secretary of State Rex Tillerson, speaking in Warsaw alongside Poland's Foreign Minister Jacek Czaputowicz said the pipeline was "not a healthy piece of infrastructure" for European energy security.
"Like Poland, the United States opposes the Nord Stream 2 pipeline," Tillerson told the media. "We see it as undermining Europe's overall energy security and stability and providing Russia yet another tool to politicise energy as a political tool."
Tillerson says he is in favour of increasing links in the energy network between the Baltic and Adriatic seas.
He also said Washington would maintain support for Polish plans to build a gas pipeline through the North Sea together with Denmark.
The pipeline, being built by Russian gas giant Gazprom, would be the second to carry Russian gas directly to Germany under the Baltic Sea instead of through Poland and Ukraine.
The German energy groups Uniper and Wintershall, Austria's OMV, Anglo-Dutch Shell and France's Engie have provided financial support for the 1,225-km pipeline.
Poland fears Moscow's intentions with the pipeline and "we share the view that it is necessary to diversify energy supplies into Europe", Czaputowicz told the joint press conference.
Russia still provides two-thirds of Poland's gas supply but Warsaw began importing liquid natural gas (LNG) from the US last year. Tillerson encouraged further sales and a pipeline from Norway to Poland.
Tillerson also met the ruling, nationalist Law and Justice (PiS) party's shadowy leader, Jaroslaw Kaczynski, who holds no official post but is probably Poland's most powerful political figure.
The US is backing up its tough talk on energy supplies with military hardware.
The pair also pledged to boost military cooperation, while around 5,000 US troops were deployed to Poland last year.
"The stationing of American troops on our territory gives us, the Poles, a sense of security, and we are grateful for that," Czaputowicz said in Warsaw. "We want this presence to be even bigger and we want it to be permanent."
Former president of Russia Dmitry Medvedev at the ceremony marking the start of construction of the Nord Stream 1 gas pipeline's underwater section. Picture credit: Kremlin
Related