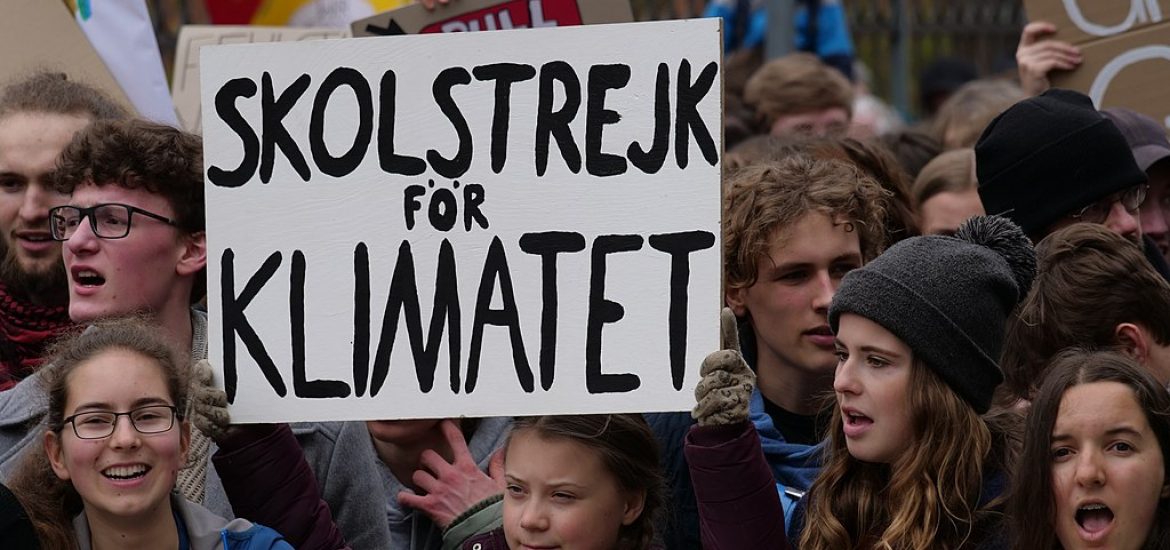 Opec's secretary general, Mohammed Barkindo, says "unscientific" attacks on the oil sector by environmentalists are "perhaps the greatest threat to our industry going forward".
The Nigerian said extreme weather was commonly linked to the climate crisis and "there is a growing mass mobilisation of world opinion… against oil".
"Civil society is being misled to believe oil is the cause of climate change," the boss of the cartel said.
Barkindo said the children of staff at Opec's head office "are asking us about their future because.. they see their peers on the streets campaigning against this industry".
He added that protests against oil were "beginning to… dictate policies and corporate decisions, including investment in the industry".
"We believe this industry is part of the solution to the scourge of climate change," he added, without explaining how this could be possible.
Under the 2015 Paris climate agreement, 197 nations committed to limiting global temperature rises to "well below" 2°C and 1.5°C if possible. Scientists say this will require cutting back on fossil-fuel use, particularly coal and oil.
Oil prices fell by 3.8 per cent amid fears over weakening demand as Opec and its allies agreed to continue to limit output.
Brent crude, the benchmark price, was trading at US$62.60 on Tuesday night after the agreement to extend supply cuts.
Although the US and China have agreed to restart trade talks, weak economic data has rattled the markets, while the supplies of US shale oil, extracted with the environmentally ruinous process of fracking, continue to rise.
Barkindo said the strong ties with Russia had not fundamentally changed Opec's decision-making process.
Opec+ extended production limits take 1.2 million barrels per day off the market until March next year. The oil alliance has also formalised a charter to boost its alliance with Russia and other allied non-members.
It has been suggested that the charter allows Russia to dominate decision-making.
Barkindo said: "The Russian Federation has been a reliable and dependable bridge between Opec and non-Opec.
"There is now a very strong working bond between us and Russia, and this goes right up to the top, to the leadership," he added.
The 60-year-old said the alliance with Russia had revived the fortunes of the oil sector and that Opec's decision-making process was largely unchanged, reflecting the consensus of member states.
Environmentalists are targeting fossil-fuel use. Picture credit: Wikimedia
Related