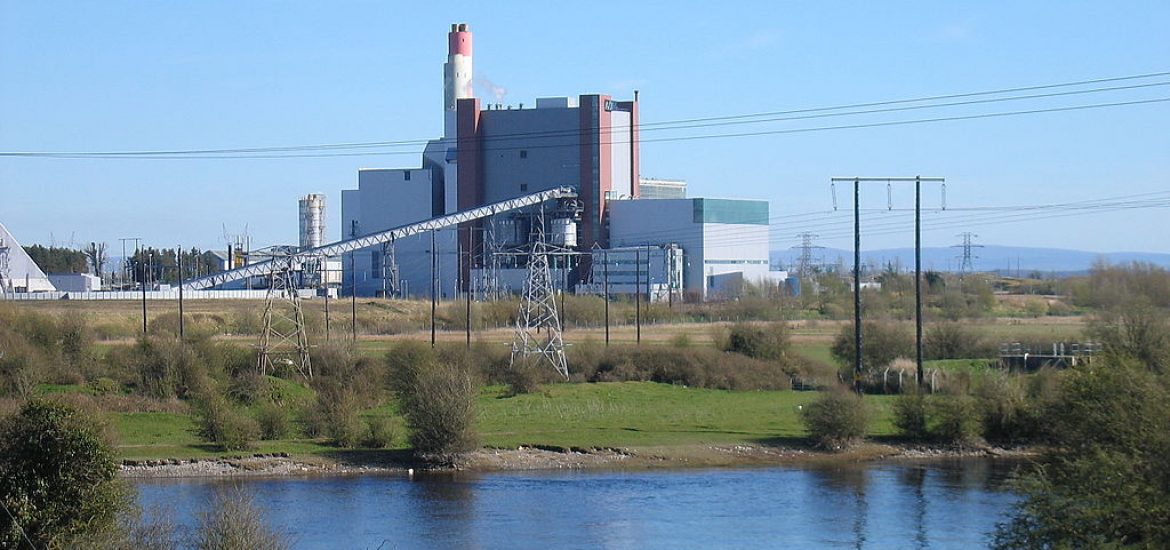 Ireland's state-run energy company, ESB, is due to close two peat-fuelled power stations in the Irish midlands after moves to switch fuel failed.
Government ministers are due to visit the midlands today (Monday) to meet staff due to lose their jobs.
Ireland's environment minister, Richard Bruton, finance minister Paschal Donohoe, heritage minister Josepha Madigan and public works minister Kevin Moran will visit communities affected by the closures. 
Bruton will tour a rehabilitated bog following a significant programme of peat bog restoration under the government's transition plans for the often-neglected midlands.
The visitors from Dublin will meet Bord na Móna and ESB staff affected by the closure of the peat-fuelled power stations in Shannonbridge (pictured), County Offaly, and Lanesboro, County Longford.
Both sites are due to stop producing electricity by the end of next year. Approximately 80 staff will be affected by the closures. 
Bord na Móna said it would be creating 100 jobs and more than 150 indirect job opportunities in renewable energy by 2023. And 100 other jobs would be available in recycling operations.
The power stations together burn about 2 million tonnes of peat per year which was supplied by the Bord na Móna, the agency responsible for developing Irish peatlands.
The ESB had hoped to convert both the plants to burn a mixture of both peat and biomass, plant or animal material. 
Planning permission was, however, refused in July by the planning regulator over concerns about biodiversity and the supply of biomass.
The An Bord Pleanála planning board said: "It is considered that the cessation of the use of peat as a fuel is a key component within national climate and energy policy in helping to reduce the generation greenhouse emissions from the established facility to assist in meeting the state's climate change obligations in the energy sector."
The ESB said it had been reviewing the viability of the west Offaly and the Lough Ree plants since planning permission was refused.
It said: "Having considered the key planning, environmental and commercial issues associated with peat and biomass, regrettably there is no viable business model beyond 2020. Therefore, both stations will cease generation of electricity at the end of December 2020.
"ESB will now begin the process of engaging with our staff and stakeholders to prepare for an orderly closure of the stations."
The Edenderry power station in Offaly, which is also run by Bord na Móna, is now the last peat-fuelled plant in Ireland. It has planning permission to generate power with both peat and biomass until 2023.
Shannonbridge, County Offaly. Picture credit: Wikimedia 
Related