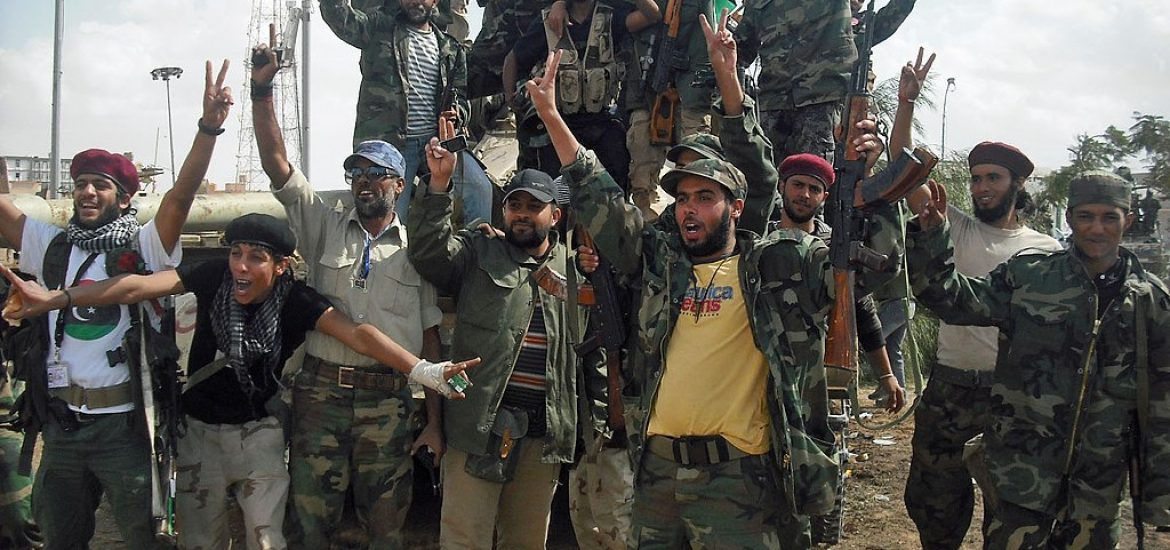 Fighting around the Libyan capital of Tripoli this week has forced the US to pull its troops out of the county as global oil prices rose. 
Libya produced about 1.1 million barrels of oil a day last month.
Troops loyal to General Khalifa Haftar, who controls much of eastern and southern Libya, attacked Libya's UN-recognised government last week.
The subsequent spike in oil prices – to their highest levels since November last year – raises questions about the fragility of global supplies.
Traders reacted to the prospect of a rebel warlord bringing fighting against government forces to the suburbs of Tripoli. 
Saxo Bank's head of commodities, Ole Hansen, told the media: "Renewed fighting in Libya … has seen Brent crude break above US$70 per barrel.
"While [Libya's] oil fields are located far from Tripoli, it nevertheless raises the temperature a few more notches."
The concerns added to anxiety around US sanctions on Venezuela, which helped to drive up the price of oil by 32.2 per cent this year.
"The Libyan conflict coming back onto the front of the mind of the marketplace is actually very significant right now," Dave Ernsberger, energy chief at S&P Global Platts.
"We've seen Venezuelan production fall of a cliff, we've seen already inventories against the five-year average move into more bullish levels, so the fact that there might be a lack of Libyan supply to the market is potentially a bit of a shock right now."
The global benchmark Brent crude exceeded US$71 per barrel yesterday (Monday). 
Oil prices eased today (Tuesday), falling from the five-month high as sluggish economic forecasts countered an otherwise tight market.
Haftar, 75, has US citizenship and was a former ally of veteran dictator Muammar Gaddafi. He returned to Libya in 2011, after years in the US, to join the Nato-backed offensive that toppled Gaddafi.
"The immediate barrels under threat would be those from the southwest which come up through into the west of the country, so that would be El Shahara field: a good 300,000, maybe up to 400,000 at immediate risk," said Paul Horsnell, commodities chief at Standard Chartered.
"But it's the uncertainty of those supplies rather than the immediate changes in the flow [that will impact markets]," he added.
Libya's instability has sparked a rise in oil prices. Picture credit: Wikimedia 
Related