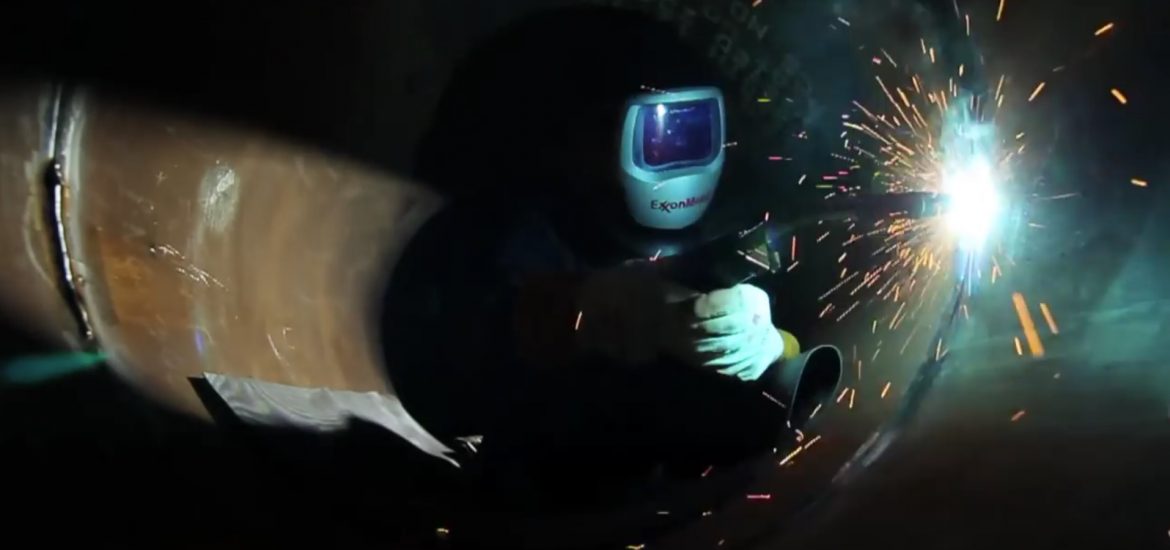 As would be expected, Shell, BP, ExxonMobil, Chevron and Total are among the fossil-fuel giants set to reap the benefits of the higher oil price, according to the financial services firm Moody's.
In an unsurprising analysis, Moody's said the companies would see around 5-per-cent increase in total capital spending next year, as a result of a recovered price of Brent crude.
It follows a series of efficiency measures by the companies amid the price crash that dominated the oil sector over previous years.
The five major integrated oil companies responded to the oil price collapse by cutting costs, slashing capital spending and divesting assets, and therefore positioned their businesses "to prosper in a world of range-bound commodity prices". 
Since the slump, the five majors brought down their capital costs by reducing oilfield services costs and increasing efficiency, and by undertaking fewer large projects.
The multinationals are set to fully fund capital expenditure and dividends due to the recent price rises. 
Moody's vice president Pete Speer said: "The five major oil companies' principal business risk is oil and gas price volatility, and they proved their fundamental strength through the depths of the oil price crash.
"In today's improved environment, we expect them to continue to pursue efficiencies and maintain competitive cost structures in order to reap the benefits of higher prices."
Chevron is expected to post quarterly profits of US$4 billion this Friday, which is more than double the same quarter last year. Shell is projected by analysts to post a 68-per-cent jump in quarterly profits to over US$6 billion on Thursday, while analysts expect BP to post a more-than fourfold jump in quarterly profit to US$2.66 billion on July 31.
The extensive assets that the fuel giants possess also give them a distinct cost advantage over smaller operators, being able to sell them in times of distress.
Total, Chevron and ConocoPhillips make asset sales in the North Sea during this quarter. 
A Thomson Reuters' poll of analysts predicted ExxonMobil to post a 62-per-cent increase in quarterly profit to US$5.45 billion this week.
Speer told the media: "Over the decades, integrated oil companies have withstood government expropriations of their producing assets and being locked out of many prolific, low-cost oil and gas basins, while technological and regulatory changes have sometimes required significant capital investments and operational changes.
"Such experiences have made these companies institutionally resilient to adverse events and regulatory change."
ExxonMobil is an unsurprising beneficiary of the rising price of its main product. Picture credit: YouTube
Related