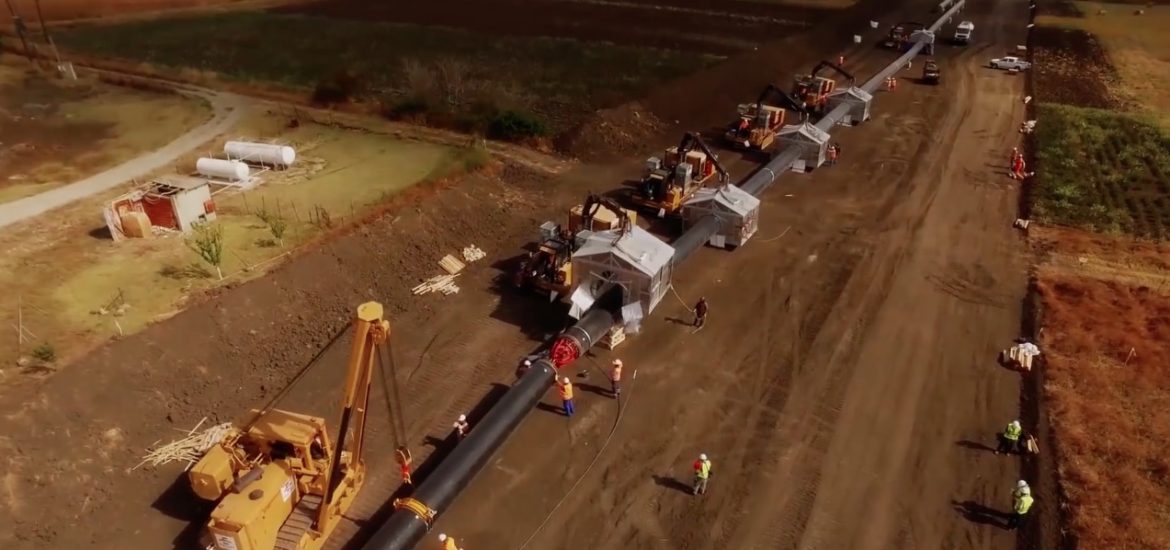 German Chancellor Angela Merkel has called on Europe to assert its interests more forcefully against disturbances caused by Donald Trump, who claimed Germany was "totally controlled" by and "captive to Russia" because of energy exports.  
Returning from the summer, Merkel told broadcaster ARD: "We have to take on more responsibility. For Germany, that means placing our trust in Europe. We have the great duty and the big task of making this Europe a strong factor in the world, to ensure prosperity, peace and freedom."
With the threat of US sanctions looming over European employers that do business with Iran, Germany's foreign minister, Heiko Maas, said last week that the EU should set up a payment system to operate independently from Washington. 
Maas's Social Democrats are the junior partner in Germany's coalition government, controlling many of the key ministries. 
Merkel stopped in Azerbaijan over the weekend to back a gas pipeline that would help Europe diversify away from Russian supplies. 
"Azerbaijan is an important factor for the European Union in the diversification of our energy supplies," Merkel told a press conference on Saturday with President Ilham Aliyev in Baku.
The visit came a week after Merkel hosted Putin for their first bilateral talks in Germany in more than five years. The Russians said they agreed to push ahead with the Nord Stream 2 pipeline, which will boost Russian gas supplies to Germany, despite the possibility of US sanctions after Trump condemned the link.
In March, a group of 39 US senators said Nord Stream 2 would make Nato allies "more susceptible to Moscow's coercion and malign influence". 
Russia supplied around 46 per cent of Germany's gas and 59 per cent of its oil last year, according to Bloomberg. These figures do not include Russian gas or oil resold by other EU countries. 
Germany spent around US$22 billion on Russian oil and gas last year, according to Russian customs.
But Germany enjoys favourable prices and would have paid about US$1 billion more for its gas if its rates had risen at the same pace as those in Italy or France.
The Kremlin relies on oil and gas to fund more than a third of its budget. 
The US claims, amid other complaints, that construction of the pipeline could be used to mask the laying of listening devices to monitor Nato shipping in the strategically key eastern Baltic, near the Russian enclave of Kaliningrad. 
The gas pipeline from Azerbaijan is designed to weaken Russia's near monopoly on European supplies. Picture credit: YouTube 
Related