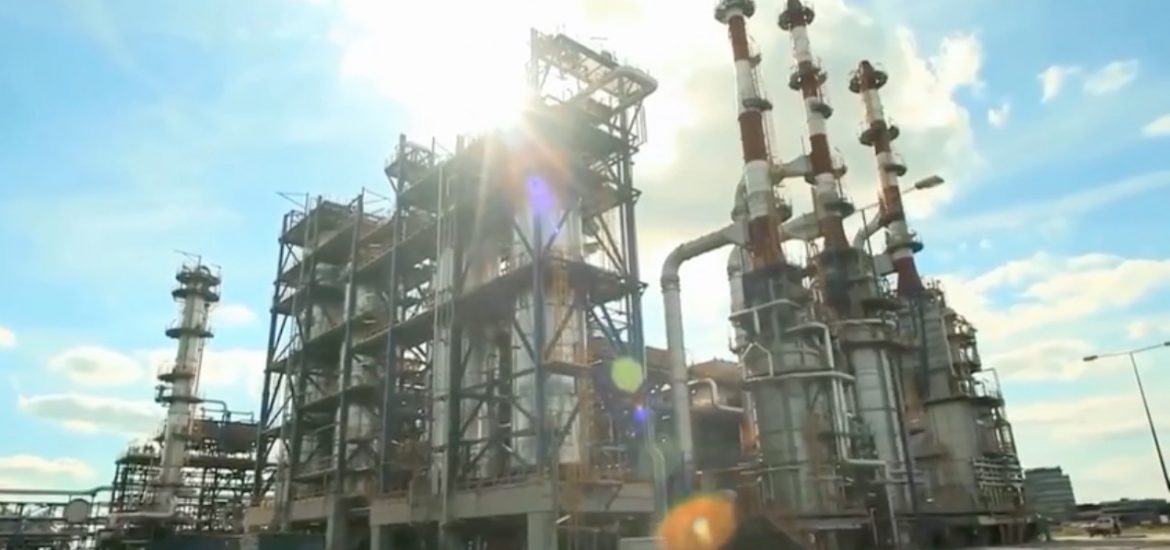 Russia's average daily oil output last month stayed below its Opec+ target, repeating the trend seen in May's output, as contamination in the Soviet-era Druzhba pipeline affected exports to the west.
Russia pumped 45.7 million tonnes of crude oil and condensate in June, according to Moscow's Energy Ministry. Bloomberg estimated that constituted a daily average of 11.2 million barrels, 35,000 barrels per day (bpd) below the Opec+ target agreed in Vienna in December. 
Production increased from May as Druzhba exports began to recover. 
Opec plans to extend the production cuts for a further nine months. Russia and other allies of the oil cartel are expected to endorse the extension this week in Vienna.
Under the deal that expired at the end of June, the 24 oil-producing countries in the alliance agreed to reduce oil output by 1.2 million bpd. Russia's target was a daily reduction of 228,000 bpd from an October baseline level of 11.4 million bpd.
Russian production fell by as much as 400,000 bpd below the Opec+ level in early June after the Druzhba pipeline was found to be contaminated with organic chlorides in late April from the Samara-Unecha section. 
More than 35 million barrels of oil have been affected and analysts warned it could take months to fully resolve the contamination issue.
State-run Russian pipeline operator Transneft said it began to meet its shipment requests through the pipeline on July 1.
Kremlin mouthpiece Tass quoted Transneft representative Igor Demin saying Druzhba supplies had restarted and that a criminal case had been opened into the deliberate contamination. Russia's Investigative Committee said tainted oil was loaded into the Druzhba oil pipeline to conceal multiple oil thefts, Tass reported.
Today (Wednesday) talks on a settlement of the crisis were held in Moscow, after which Russia's Deputy Energy Minister Pavel Sorokin said all participants reached a common understanding of the principles for the calculation of compensation.
Moscow blamed the Druzhba crisis on sabotage by a criminal gang that was stealing from the pipeline before it left Russia, which increases concerns over corruption and low standards within Russia's energy sector.
Russia said recovering the tainted oil would cost no more than US$100 million but every day for weeks after the pipeline closed on April 25, Russia has lost US$80 million in revenue.
"We expect production and exports to gradually recover in June-August as the stock of contaminated crude oil is mixed with clean oil and exported," said Moody's Denis Perevezentsev.
The supply crisis enabled Russia to comply with Opec+ production cuts. Picture credit: YouTube 
Related