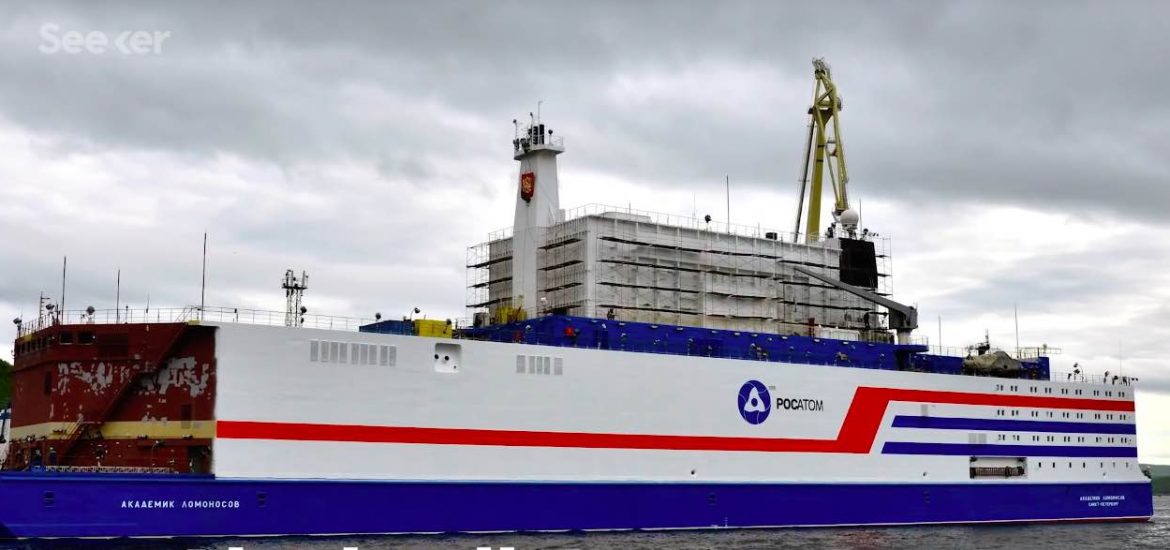 A clone of Russia's controversial floating nuclear power station could power remote Philippine islands, according to Manila's trade secretary, Ramon Lopez.
The Philippine President Rodrigo Duterte and his Russian counterpart, Vladimir Putin, signed several bilateral trade deals last week in Moscow. One of the agreements promised to "jointly explore the prospects of cooperation in the construction of nuclear power plants". 
Lopez said the agreement was "exploratory" with assessments needed on whether floating power stations were a viable option for the Philippines.
Floating nuclear power plants would be useful for island provinces, efficient and safe with the current technology, Lopez said, adding that they would provide an alternative to coal-fired stations.
He said there was nothing in the Philippine constitution to block the move. 
Russia launched the world's first large-scale nuclear power reactor in August on the slab-sided Akademik Lomonosov (pictured) to power Russia's most remote regions. 
Recently painted in the colours of the Russian flag, the ship, which is dubbed a "floating Chernobyl" is due to power the extraction of fossil fuels and precious stones in the Chukotka peninsula near Alaska.
The vessel is equipped with two KLT-40C reactor systems, similar to those used on icebreakers. 
It is 144 metres long and 30 metres wide and has a displacement of 21,000 tonnes. 
About 2 million Russians live near the Arctic coast in settlements that can often only be reached by plane or ship and only during favourable weather. 
The region generates up to 20 per cent of Russian GDP as Siberian reserves diminish.
Lopez said a floating reactor would be safer than a plant on land because it could avoid earthquake-prone areas or be moved away from natural disasters.
The Philippines has a nuclear plant in Bataan, which has never produced electricity amid safety fears and allegations of corruption. 
Director general of the Russian state-run nuclear power agency, Rosatom, Alexei Likhachev reportedly said Manila could reboot the dormant power station or build another plant.
But Russian ambassador to the Philippines Igor Khovaev said the power station was beyond repair because of its "absolutely outdated" technology.
Rosatom has tried hard to ease environmental fears about the Akademik Lomonosov. 
No spent nuclear fuel or radioactive waste will be left behind in the Arctic as it will be taken to the special storage sites, the agency says.
The Akademik Lomonosov. Picture credit: YouTube 
Related