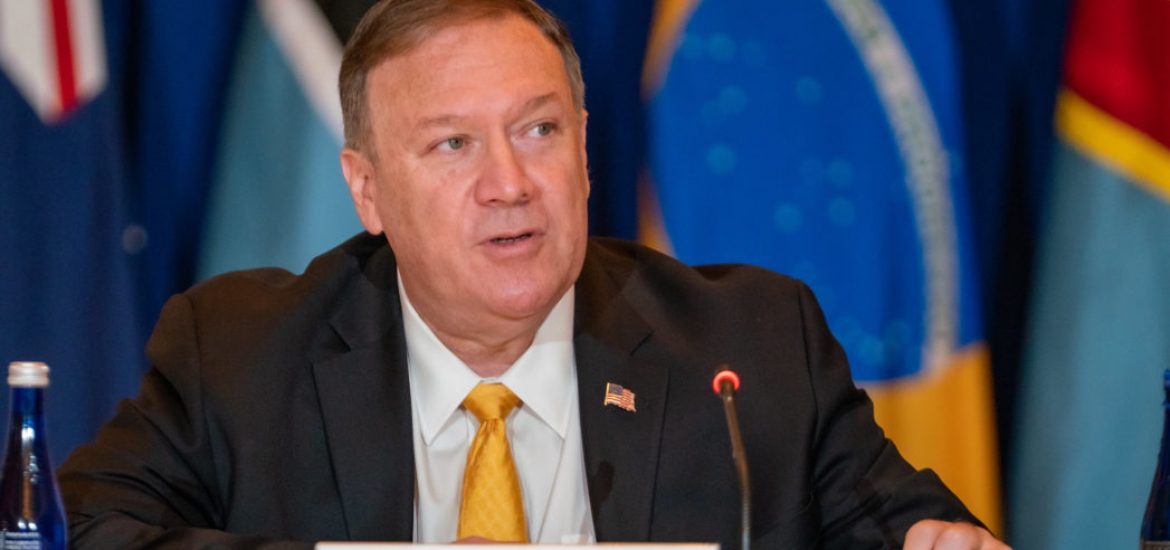 US Secretary of State Mike Pompeo (pictured) has offered to provide Belarus with all its oil and gas needs after Russia cut off supplies last month.
Pompeo, in the most significant US visit to the country in a generation, has looked to exploit the energy dispute with Russia. 
He told Belarusian President Alexander Lukashenko that Washington could provide an opportunity for the authoritarian Minsk administration to achieve "sovereignty" and "independence".
Pompeo said he understood the "history" between Belarus and Russia and was not saying Minsk had to choose between Washington and Moscow.
Lukashenko said in January that he wanted to reduce Belarusian dependency on Russian supplies to about 40 per cent and secure supplies from other countries.
Around 80 per cent of Belarus' energy previously came from its eastern neighbour. 
"The United States wants to help Belarus build its own sovereign country," Pompeo said told a press conference with Belarusian foreign minister Vladimir Makei. "Our energy producers stand ready to deliver 100 per cent of the oil you need at competitive prices. We're the biggest energy producer in the world and all you have to do is call us.
"Your nation should not be forced to be dependent on any one partner for your prosperity or for your security," the Trump appointee added. 
Until the New Year's Eve curtailment of Russian supplies, Belarus was paying Russian domestic prices for oil and gas. Russian President Vladimir Putin has insisted on closer political integration in exchange for cheap energy imports.  
Despite a series of presidential meetings last year, Russia and Belarus failed to agree on an oil supply contract for 2020.
Norwegian oil began arriving in January after Russian supplies were cut off, which Belarusian officials praised as far higher quality than Russian imports.   
Pompeo said Washington would restore staff numbers at its embassy, after a heavy reduction in 2008. The US imposed sanctions over human rights abuses in 2006. 
The then US secretary of state, Condoleezza Rice, called Belarus Europe's last dictatorship.
Pompeo said it was too early to lift the remaining US sanctions on Belarus, despite progress on human rights.
"The US prioritises respect for human rights, a strong civil society and freedom of the press in every corner of the world. Further progress in those areas is the only path towards lifting sanctions," Pompeo told the media.
In September 2019 the US and Belarus agreed to appoint ambassadors for the first time since 2008 and Pompeo said the appointment would be made soon.
US Secretary of State Mike Pompeo. Picture credit: US Government 
Related