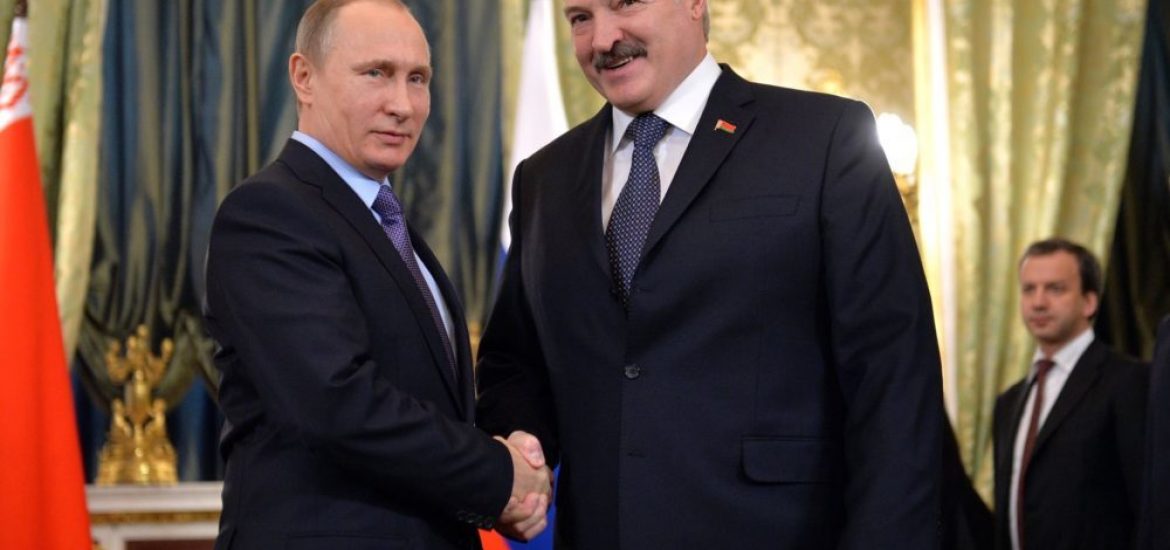 Russia has stopped pumping oil to Belarus as talks on strengthening economic and political ties have stalled over concerns Moscow wants to take over its former Soviet colony.
But the Kremlin mouthpiece Tass said Russia and Belarus had found a temporary solution for renewing oil exports through one-off oil shipments from independent suppliers. Russia expected to finalise the agreement in the near future, a source in Russia told the official news agency. 
Belarus' state-owned oil company said Russia stopped supplying crude oil until contracts for this year were agreed. 
The two main Belarusian refineries are running at low capacity, using reserves.
Russia's oil transit supplier, Transneft, confirmed the suspension, which does not affect oil being sent to Europe or gas supplies.
Belarus has also suspended its oil exports, which generate about 20 per cent of Minsk's GDP. 
The state-owned oil firm Belneftekhim said it had enough reserves to cover Belarusian needs.
"Deliveries have been suspended … Plants are reducing their workload to the technical minimum," a Belneftekhim spokesman said.
Belarus, a nation of about 10 million, imports around 80 per cent of its energy supplies from Russia and more than 90 per cent of its crude oil. 
It pays Russian domestic prices for oil but the Kremlin now says that the low prices will only continue to be offered in exchange for closer political union.
Around 10 per cent of European oil supplies come via the Druzhba pipeline through Belarus.
Druzhba supplies more than 1 million barrels per day to Germany, Poland, Slovakia, Hungary and the Czech Republic.
Russian President Vladimir Putin and his veteran Belarusian counterpart, Alexander Lukashenko, held talks twice last month but failed to resolve the issue.
The neighbours have had several oil and gas disputes over the past decade, pointing to an unstable relationship between Putin and Lukashenko.
Putin said "subsidised" energy supplies could not continue without closer economic integration with Belarus. There is speculation that Putin could remain in power in a new state that included Belarus after his current presidential term expires in 2024.
Lukashenko, an autocratic leader who came to power in 1994, has ruled out any merger with Russia.
"Russia has started to strong-arm Minsk by trying to get Belarus' Soviet-style economy off its oil needle, but Lukashenko is fighting really hard, as he doesn't want to become a Russian governor," according to Alexander Klaskovsky, a political observer in Minsk.
Russian President Vladimir Putin and his veteran Belarusian counterpart, Alexander Lukashenko. Picture credit: Kremlin
Related