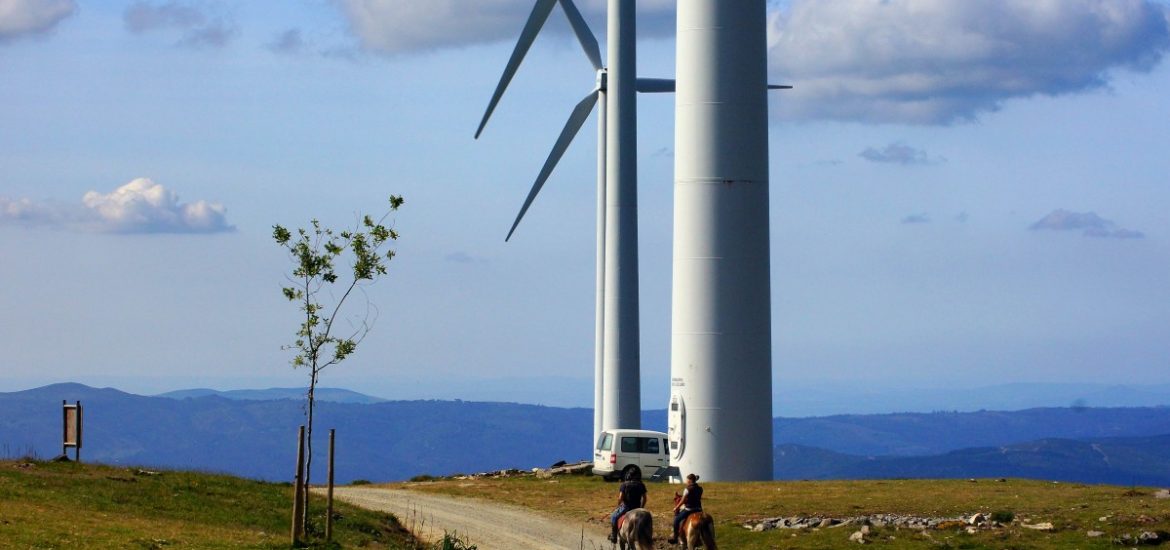 The CNMC, Spain's competition watchdog and manager of the Guarantee of Origin System (GdO), says it has certified 92,384 gigawatt/hours of renewable energy as the Iberian state makes impressive strides towards its 2030 targets.
The electricity came from 38,136 renewable energy sites totalling 46.3 GW. 
Wind was the main source.
Acciona Green Energy Developments, EDP Energia, Endesa Energia, Gas Natural Comercializadora and Iberdrola Clientes are among the Spanish power retailers in the GdO system who supplied the most to consumers.
GdO power accounted for 40.3 per cent of Spain's electricity last year, up almost 10 percentage points compared to 2017. 
And the Spanish civil engineering group ACS has hired banks to help it decide whether to list its renewable energy subsidiary, to take advantage of competitive pricing in the sector.
Global demand for renewable power is expected to rise along with moves to tackle emissions and as technology costs fall.
ACS (Actividades de Construccion y Servicios) says it is considering developing renewable energy projects.
Cobra Concesiones, a subsidiary of ACS, triumphed in Spain's 2017 renewables auction with 1,550 megawatts of photovoltaic capacity.
Spain has the most ambitious national plan for renewables of any country in the EU, surpassing the European Commission's expectations, according to WindEurope CEO Giles Dickson.
"Spain installed last year 400MW of new wind farm capacity. Crucially, this year Spain is adding another 4GW of new wind capacity to that – building the new wind farms that won the auctions that took place back in 2017," Dickson told the WindEurope conference.
"Spain is now finalising its National Energy and Climate Plan for 2030. And Spain has the most ambitious national plan of any country in Europe in terms of the volume of new renewables that it plans to build," Dickson said. 
Spain's outgoing Socialist government has set a 2030 target that renewables should be 42 per cent of all of Spain's energy. The level the European Commission set as Spain's fair share was 32 per cent. 
"This target of 42 per cent would entail significant further expansion every year of wind energy of at least 2GW of new wind capacity every year in Spain," the environmental campaigner said.
Spain has made dramatic progress in developing its wind capacity. Picture credit: Wikimedia 
Related