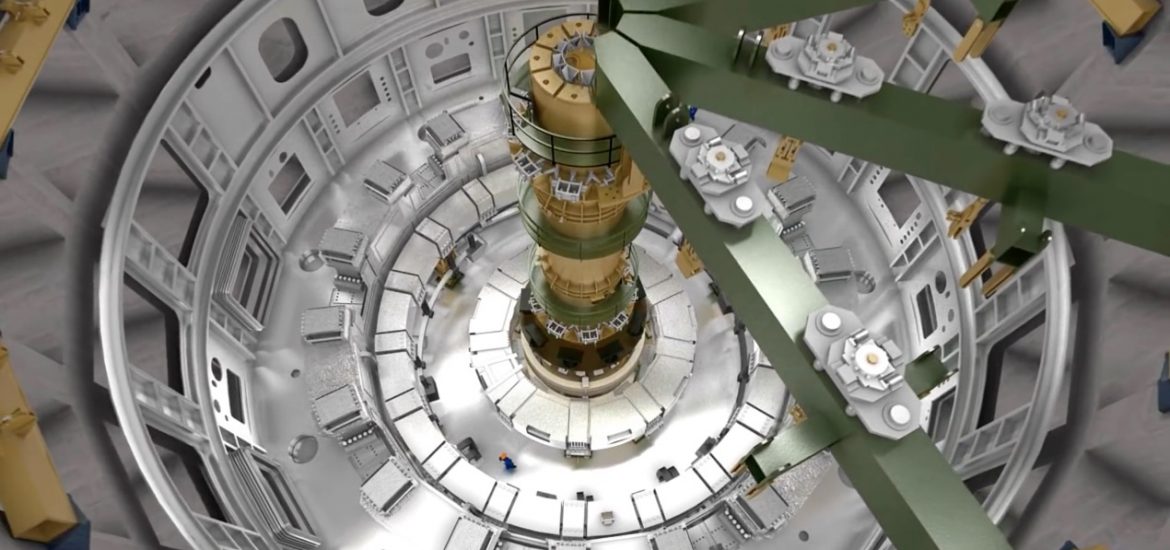 Chinese scientists say they want to start generating electricity from an experimental nuclear fusion reactor by around 2040.
China is preparing to restart its abandoned domestic nuclear reactor programme after a three-year moratorium. But staff at a state laboratory in Hefei are looking beyond nuclear fission to nuclear fusion.
The main fuel to be used is a heavy isotope of hydrogen called deuterium which can be extracted from water and therefore is in limitless supply, in contrast to uranium used in nuclear fission.
But the plasma liquid that exists at temperatures found in the stars has not been magnetically contained and a fusion reaction that releases more energy than it consumed has not been triggered.
No fusion project has ever created a net energy increase.
The foreign media were allowed to view the progress at the Experimental Advanced Superconducting Tokamak (East) in Anhui Province this week at the Hefei Institutes of Physical Science of the Chinese Academy of Sciences.
China has already spent around 6 billion yuan (€790 million) on a large circular tokamak, which uses high temperatures to boil hydrogen isotopes into a plasma, fusing them together and releasing power. If the energy can be used, it will require only tiny amounts of fuel to be refreshed, creating only tiny amounts of radioactive waste.
Song Yuntao of the Hefei Institute of Physical Science said that while the technological challenges remained immense, the project has been awarded another 6 billion yuan in funding.
"Five years from now, we will start to build our fusion reactor, which will need another 10 years of construction. After that is built, we will construct the power generator and start generating power by around 2040," he told the media.
The focus remains international for most nuclear fusion projects.
Japan, the United States and European countries are the frontrunners in fusion research.
Japan and the European Union are jointly building a larger device than East at a laboratory in Naka near Tokyo in the hope of beginning operations in 2020.
China is a member of the 35-nation, €10-billion fusion Iter project (pictured) under construction in France.
China is responsible for manufacturing about 9 per cent of Iter components, and is playing a major role in core technologies like magnetic containment and making components that can withstand temperatures of over 100 million °C.
"Because we have a lot of technology now, a lot of challenges in plasma physics have been overcome, and I think this will speed up the entire process," Song said.
A design for Iter in France. Picture credit: YouTube
Related