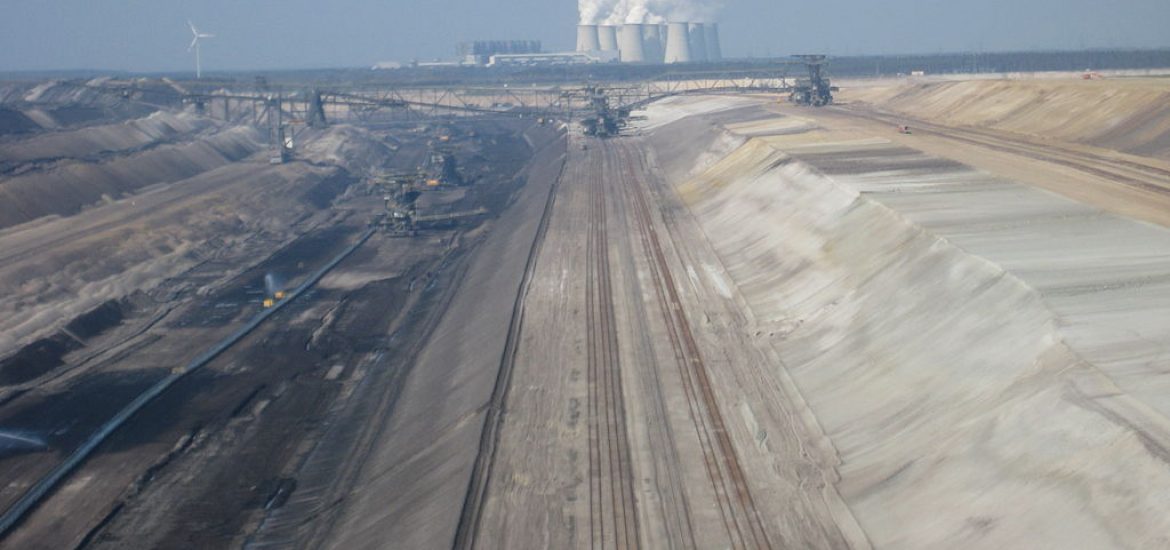 Climate activists have occupied open-pit coal mines in eastern Germany to demand an immediate end to the use of coal to produce electricity.
The police estimated 2,000 people took part in operations in Saturday near Cottbus and Leipzig
The mine operators, Leag und Mibrag, filed police reports asking for an investigation and possible charges after clashes with the police.
The environmental group Ende Gelände (End of the Road) said approximately 4,000 protesters invaded the Jänschwalde and Welzow-Süd mines in Brandenburg and the United Schleenhain mine in Saxony.
Germany plans to end the use of coal by 2038 and spend €40 billion on assistance for the affected mining regions.
Environmentalists also blocked train tracks to hinder the transport of coal to power stations.
"We're at a critical moment — the window of opportunity to stop the climate crisis is closing rapidly," said Ende Gelände representative Johnny Parks.
The organisation called on the Berlin government to do more to address the current crisis, including moving the 2038 deadline forward.
The power station linked to the Jänschwalde mine (pictured), which is regarded as one of Europe's most polluting, recently received a court order to reduce its operations because of a lack of environmental impact assessments.
"We want to show with our protest today that this mine needs to be shut down permanently," Parks told the media.
The police warned that entering the mines was dangerous and that officers would not chase activists into the area to avoid police injuries. 
Insurance snub
The insurer Axa has promised to sever ties with the coal industry by phasing its multibillion-euro investments and insurance underwriting of firms involved with the filthy fossil fuel.
The French firm said it wanted to end all links with the coal industry by 2030 across the Organisation for Economic Co-operation and Development and by 2040 elsewhere.
The police would remove an estimated US$664 million of investment from the coal industry, Global Coal Exit List reported. Axa in 2017 said it planned to end support for contentions US oil pipelines linked to tar sands.
The insurer said it would stop underwriting policies for firms that plan to invest in any coal power project greater than 300 megawatts.
Axa CEO Thomas Buberl said: "It is an absolute priority if we want to reach the objectives of the Paris agreement."
The German firm Allianz and Italian Generali have agreed to limit underwriting for coal companies last year, and Lloyds of London began to exclude coal from its investment strategy in April last year. 
Jänschwalde. Picture credit: Wikimedia
Related