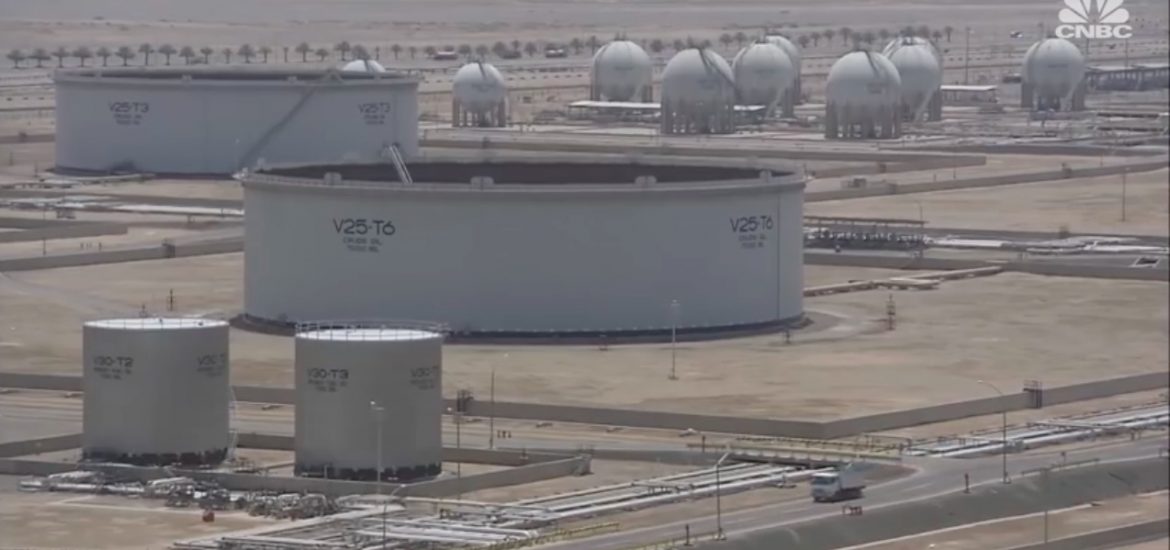 Saudi Aramco's initial public offering (IPO) is due to be marginally oversubscribed with 4.2 million investors applying to buy shares in the world's biggest oil producer, according to the lead manager ahead of a December 4 closure of offers for institutional investors.
Bids received from traders totalled US$44.3 billion, according to lead manager Samba Capital, about 1.7 times the value Saudi Arabia aims to raise from selling a 1.5 per cent slice in the oil major. 
The company has exclusive rights to extract Saudi Arabia's oil and gas reserves, which are the equivalent to 257 billion barrels of oil.
The retail window closed to subscribers on Thursday. It attracted offers of US$12.6 billion or approximately 1.5 times the amount of shares on offer.
The authorities say proceeds from the sale will be transferred to the Saudi sovereign wealth fund, which has been making a number of bold moves, including investing US$45 billion into SoftBank's Vision Fund, taking a US$3.5-billion interest in Uber Technologies and planning a US$500-billion futuristic city.
Interest in the Aramco flotation has been limited compared with the listing of Saudi Arabia's National Commercial Bank in 2014 when the retail slice was 23 times oversubscribed.
In 2006, 10 million Saudis, about half the indigenous adult population, applied to buy shares in the Saudi arm of West Asia's biggest property developer, Emaar Properties. 
Saudi Arabia's state-owned oil giant Aramco is the greatest contributor to global carbon emissions of any firm on the planet since 1965.
It is the world's largest oil producer, pumping one in every eight barrels of crude produced globally. Based in Dhahran, it is also the world's most profitable company, with net income in 2018 of US$111 billion.
If Aramco reaches its goal of raising US$25.6 billion, it would be a world-record flotation, valuing the firm at approximately US$1.7 trillion. This would exceed the size of Apple, the world's biggest publicly listed firm, with a value of US$1.2 trillion.
ExxonMobil, which is currently the largest listed oil business, has a market capitalisation of US$299 billion.
Aramco shares are due to begin trading on the Tadawul stock exchange in Riyadh on December 12.
Picture credit: YouTube 
Related