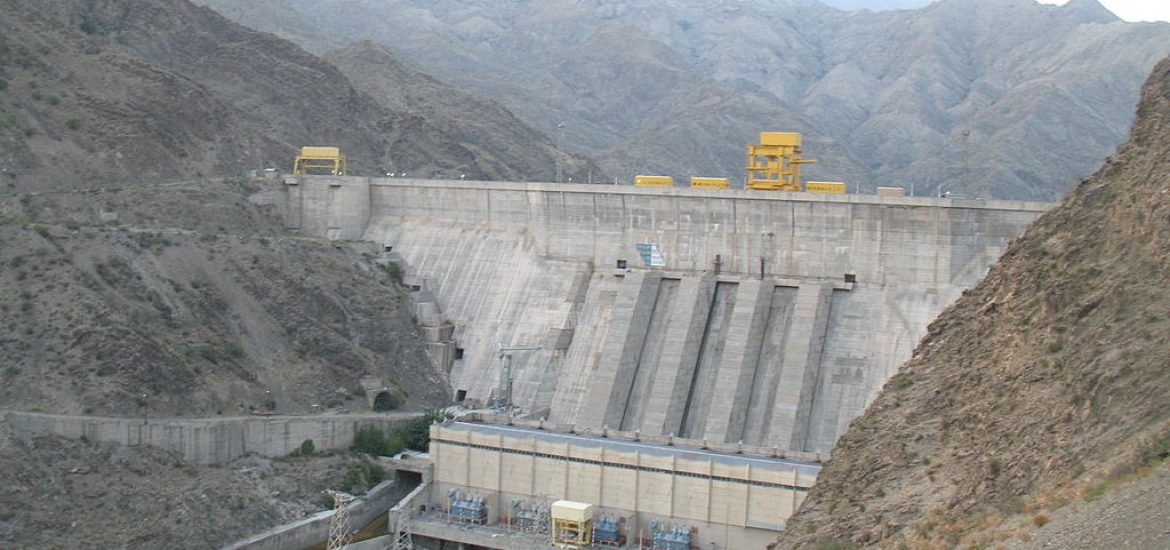 A Pakistani proposal aims to power Kyrgyzstan and Tajikistan through the winter and bring Central Asian hydropower the other way to Afghanistan and Pakistan during the summer.
Hydropower stations in Tajikistan and Kyrgyzstan are a key part of the Central Asia-South Asia 1000 (Casa-1000) project that aims to bring around 300 megawatts of electricity to Afghanistan and 1 gigawatt to Pakistan per year.  
Kyrgyzstan's president, Sooronbai Jeenbekov, visited the 1.2GW Toktogul hydropower station this month. He said, "the effective implementation of the Casa-1000 project will greatly increase the export potential of the country to states in South Asia". 
Toktogul, which opened more than 40 years ago, has been upgraded to ensure its future operation, Jeenbekov added. 
The modernisation was ordered after three of the four turbines at Toktogul (pictured) went out of operation in late 2015.
The Asian Development Bank and the Eurasian Development Bank are financing the replacement of the four turbines with the work being carried out by French and Swiss firms.
Tajikistan is also struggling financially. It is in danger of defaulting on its first-ever Eurobond as the construction of the large Rogun hydropower dam requires scarce resources.
Most of the US$500-million Eurobond from September 2017 has been invested in the Rogun dam, with the Tajik government still spending a quarter of its entire budget on the construction. 
Tajikistan and Kyrgyzstan are now looking to boost revenues through electricity sales to Pakistan and Afghanistan.
Waseem Mukhtar, a Pakistani power official, said last month that Pakistan wanted Casa-1000 to be an "open access" interconnector. This would also allow Pakistan to export its surplus electricity as well as receive supplies from Kyrgyzstan and Tajikistan, Central Asia's poorest nation. 
Mukhtar said Pakistan had winter power surpluses that could supply Kyrgyzstan and Tajikistan when their supplies fell.
But Pakistan would still import the 1GW annually that it agreed to take during the summer when its demand peaks.
Kyrgyzstan and Tajikistan have both increased their hydropower capacity and improved transmission lines to increase exports and boost revenues. 
The Casa-1000 project requires a major interconnector to be built between the Datka power substation in Kyrgyzstan to the Khujand power hub in Tajikistan.
The interconnectors will require huge investment and have to traverse war-torn Afghanistan. 
The four impoverished governments will have to pay for most of the upgrades and the transmission lines.
Mukhtar said if there were disruptions in Afghanistan in the supply of electricity from Central Asia "during the period from May to October, then Pakistan will penalise the electricity supplier countries". 
Power lines from Tajikistan and Uzbekistan to Afghanistan have been cut temporarily several times in recent years.
Toktogul. Picture credit: Wikimedia 
Related