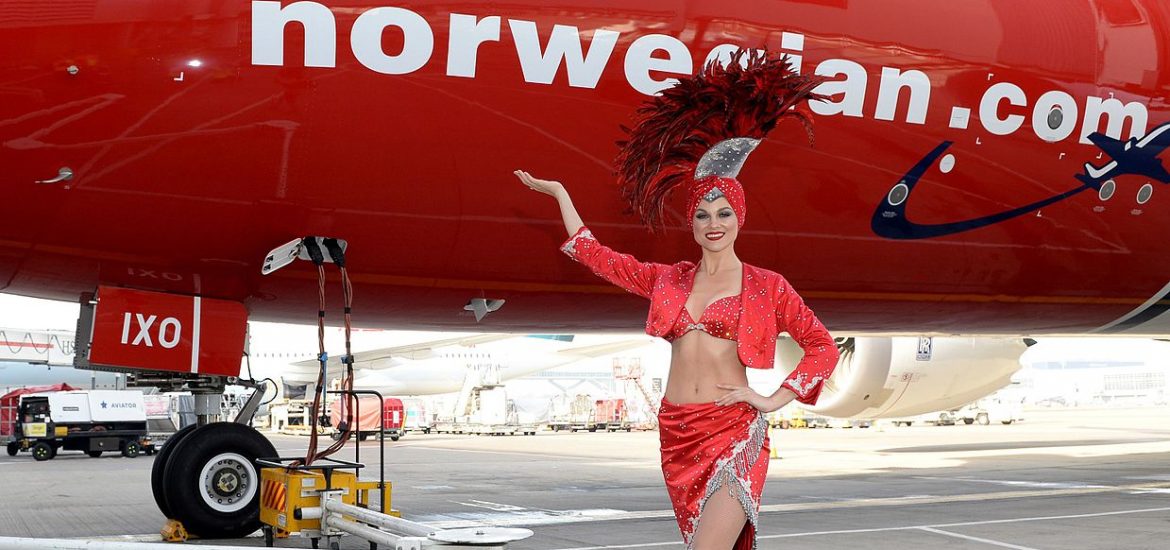 The spiralling fuel prices and the burden of compensation for passengers affected by plane engines deemed faulty has reduced profits at Norwegian Air Shuttle.
Shares in the budget trans-Atlantic carrier, Norwegian, still rose 16 per cent on the Oslo bourse as the airline revealed plans for a sale and leaseback joint venture for its 158 aircraft.
Analysts estimate the move could release up to US$1 billion for the Norwegian firm's coffers.
The airline has been hit by an 84-per-cent leap in the fuel bill to €380 million after a 37-per-cent rise year on year in the kerosene price. This has driven a 2.3-per-cent increase in Norwegian's top-end estimate for unit costs for all of this year.
The airline's budget has sustained mounting debts and losses in recent months, prompting some industry sources to predict the company might be doomed.
In September, Ryanair chief executive Michael O'Leary told the media it was "just a matter of time" before Norwegian went bust. In response, Norwegian said O'Leary's comments had "no root in reality".
Geir Karlsen, Norwegian's finance director, said of the fuel price: "It's tough. It's hurting us. In hindsight, we should have been more hedged." Norwegian remains 78-per-cent unhedged for 2019, he explained.
CEO Bjorn Kjos, the largest shareholder, said he was not concerned for the winter unless oil topped US$100 a barrel, although this is seen as probable by many analysts as sanctions are imposed on Iran next month. "I am very pleased to present a solid result this quarter with reduced unit cost despite strong growth," Kjos said.
"However, there is no doubt that tough competition, high oil prices and a strong dollar will affect the entire aviation industry, making it even more important to further streamline our operations and continue to reduce costs," said Kjos, who also founded the airline.
Norwegian, the third-largest European budget carrier by passenger numbers after Ryanair and EasyJet, was founded in 1993. It has recently acquired Boeing 787 Dreamliners for flights from London Gatwick to New York for about £150 one-way.
Norwegian handles about 36 million passengers a year and, during the summer months, it flew over 1 million passengers out of Gatwick, accounting for about 10 per cent of all Norwegian customers during Q3.
Understated. When Norwegian started flights to Las Vegas. Picture credit: Wikimedia 
Related