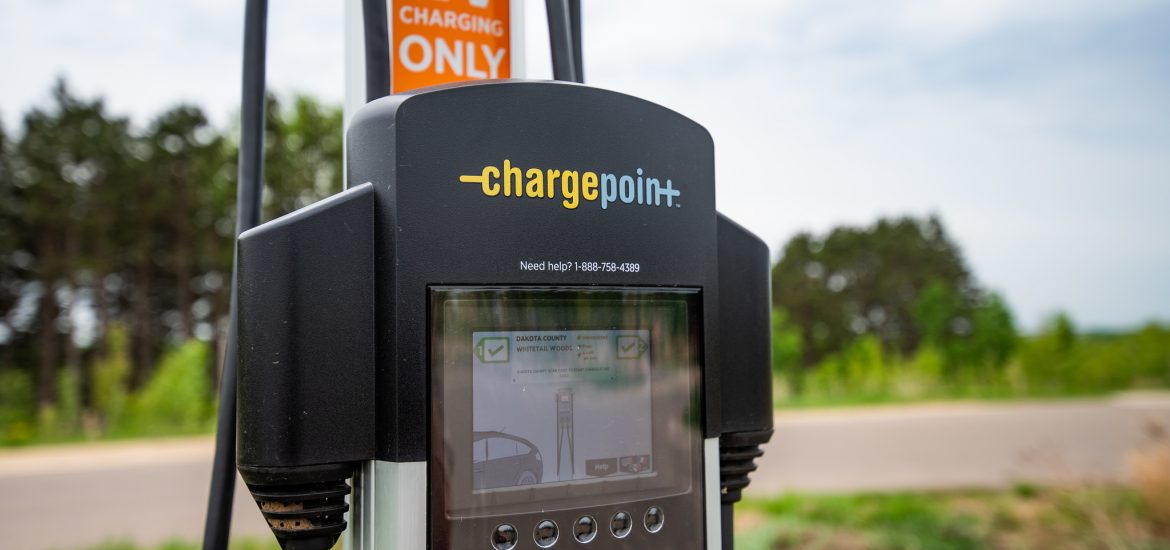 French fossil-fuel giant Total and electric-vehicle infrastructural developer ChargePoint have signed a deal to "lay the groundwork for the next generation of fuelling" by encouraging businesses to install charging points.
The International Energy Agency (IEA) recently said more than 3 million electric or hybrid vehicles arrived on the world's roads last year and the number could increase to 125 million by 2030.
Chargers would range from 22kW up to 500kW, along with full ownership or rental agreements with Total, which could tie the service into a customer's overall electricity supply deal, the firms said.
The reseller partnership enables Total to offer its UK business customers with charging points, installation and other electric-vehicle (EV) services provided by US-based ChargePoint.
Total supplies power to 175,000 commercial sites in Britain and Northern Ireland, making it one of the UK's largest industrial and business energy suppliers.
The two companies marked "another milestone in the movement to transition to electric mobility and provides businesses in the UK with an opportunity to participate in the fuelling network of the future".
"Through this partnership, ChargePoint and Total Gas and Power aim to increase access to EV charging solutions of all kinds as a means to serve the growing population of EV drivers and accelerate the adoption of e-mobility in the UK," their statement said.
In September, Total acquired French electric-vehicle infrastructure firm G2mobility, which has around 10,000 charging points.
BP acquired the UK charging firm Chargemaster during the summer and Royal Dutch Shell bought the Netherlands' EV charger firm NewMotion last year.
Mark Kerstens, vice president at the infrastructure firm, said: "ChargePoint is pleased to partner with Total Gas and Power to increase the availability of necessary charging solutions for EV drivers across the UK.
"The transport landscape is evolving at a rapid pace and partnerships like this are essential to provide immediate, widely accessible charging solutions to support the ever-growing number of EV drivers on the road."
ChargePoint has 55,000 charging sites around the world, making it one of the world's leading EV infrastructure firms. It is targeting 2.5 million charging points by 2025.
Sion Roberts, Total's general manager, said the ChargePoint deal reflected a realisation that "the energy requirements of businesses have progressed well beyond the simple supply of gas and electricity".
"The relationship means our customers will have access to industry-leading EV charging technology that helps them meet the changing dynamics of vehicle fuelling both for their staff and customers alike," Roberts added.
Total is trying to diversify from fossil fuels with ChargePoint. Picture credit: Flickr
Related