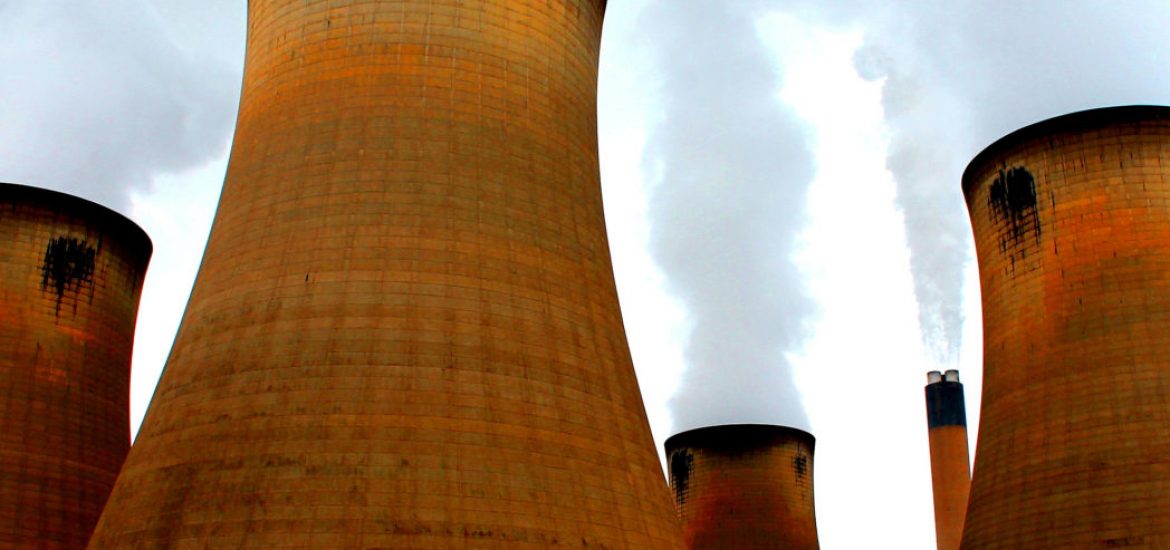 In a global first, carbon dioxide is being captured at a biomass power station in the UK.
Drax's £400,000 pilot bioenergy carbon capture and storage scheme is projected to capture a tonne of carbon dioxide per day at the adjacent North Yorkshire wood-burning plant. The company is planning to use the captured carbon from the 7 million tonnes of wood chips it burns at the site each year to drive generators to make electricity.
The site generates 6 per cent of the UK's electricity from burning more wood than is harvested in the whole of Britain. The majority of the wood comes from North America where forests are expanding as small-scale farms have converted unprofitable land to woodland.
Drax said most of the wood is residue from forest industries, meaning offcuts and trees deemed unsuitable for timber.
The BBC found evidence that some wood came from species-rich swamp forests in the southern US. There are also questions about how much carbon is generated transporting the wood across oceans.
"This innovative technology has the potential to make huge strides in our efforts to tackle climate change while kickstarting an entirely new cutting-edge industry in the UK," said energy minister Claire Perry.
Drax hopes to use the capture technique, developed by Leeds-based C-Capture, to create a negative-emissions biomass power station, removing more greenhouse gases than it generates.
Bio-energy with carbon capture and storage (Beccs) looks to use the stored carbon.
It was estimated that for Beccs to be feasible under the 2015 Paris climate agreement, as much as three times the land area of India would need to be used.
Harvard University scholar David Keith said: "We must be cautious of technologies that aim to remediate the carbon problem while greatly expanding our impact on the land."
Drax said it was in discussion with the British Beer and Pub Association to study if the carbon could be used to make carbonated drinks.
Another suggestion is building a network of industries which pipe pollution into storage under the North Sea.
Will Gardiner, Drax Group chief executive, said: "Proving that this innovative carbon-capture technology works is an exciting development and another important milestone in our Beccs project.
"Climate change affects us all so this is of real significance – not just for us at Drax, but also for the UK and the rest of the world. The successful deployment of Beccs requires us to identify ways in which the carbon dioxide we're now capturing can be stored or used in other processes, and we're working with the government and other businesses on that."
Drax's power station in Yorkshire. Picture credit: Flickr
Related