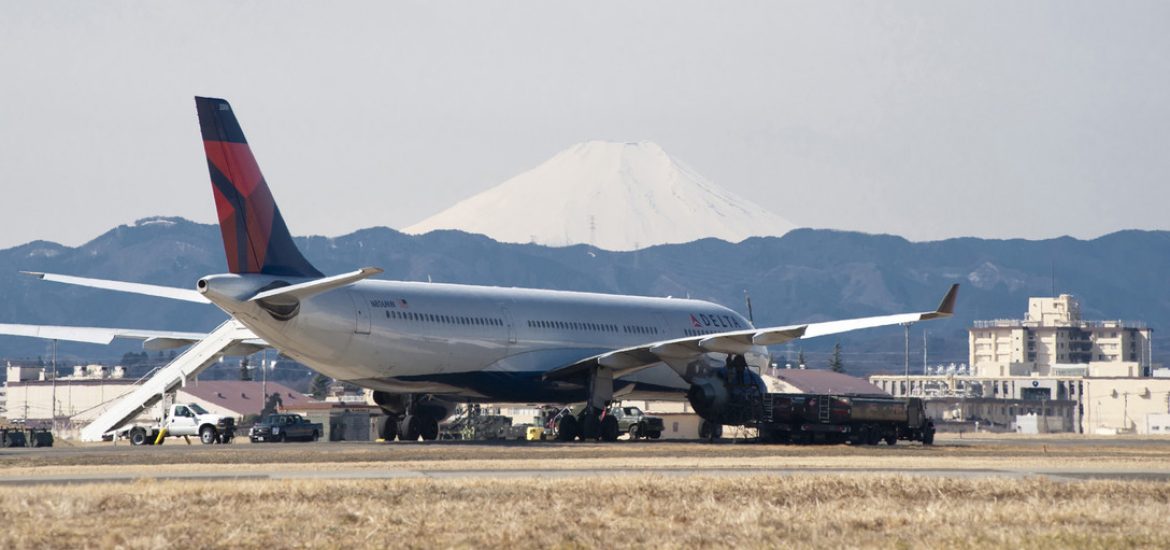 Delta Airlines says it will become the first carbon-neutral US airline after committing to a US$1-billion programme to mitigate all its emissions.
It is by far the largest financial commitment made by any airline to cutting emissions.
The United Nations has said aviation carbon-dioxide emissions will triple by 2050.
The UN's aviation branch, the International Civil Aviation Organisation, has adopted calls for airlines to voluntarily start offsetting their increase in carbon emissions from this year.
Airlines contribute approximately 2 per cent of global carbon emissions and several firms have pledged to achieve carbon-neutral growth from this year. 
The aviation industry's emissions rose by 32 per cent from 2013 to 2018, according to the International Council on Clean Transport.  
Last September the council reported that Delta ranked eighth among 11 US airlines in fuel efficiency per passenger on domestic flights in 2017 and 2018. Frontier Airlines came first because of its newer aircraft, more direct routes and greater numbers of passengers per flight.
Atlanta-based Delta burned 16 billion litres of fuel in 2019, 2.5 per cent more than in 2018.
Long-haul flights generated more carbon emissions than the average person in many poorer countries over a whole year, according to the Guardian.
Delta CEO Ed Bastian said: "We will continue to use jet fuel for as far as the eye can see. We will be investing in technologies to reduce the impact of jet fuel, but I don't ever see a future that we are eliminating jet fuel from our footprint."
He added: "There's no challenge we face that is in greater need of innovation than environmental sustainability, and we know there is no single solution. We are digging deep into the issues, examining every corner of our business, engaging experts, building coalitions, fostering partnerships and driving innovation."
At a Delta investor event in December, Bastian said climate change was "the existential threat to our future ability to grow. You see it happening in Europe. It is increasingly coming here to the US."
The airline said it would cut the use of jet fuel and increase efficiency.
The world's biggest airline by revenue, Delta in 2019 reported a net income of almost US$4.8 billion, an increase of 21 per cent, on revenue of US$47 billion.
It pledged to offset carbon emissions by investing in forestry, wetland restoration, grassland conservation and soil capture.
Delta said it was looking to work with its staff, suppliers, global partners, customers, other airlines and investors to address emissions.
This week BP announced plans to reach net-zero carbon emissions by 2050.
Picture credit: US Air Force 
Related