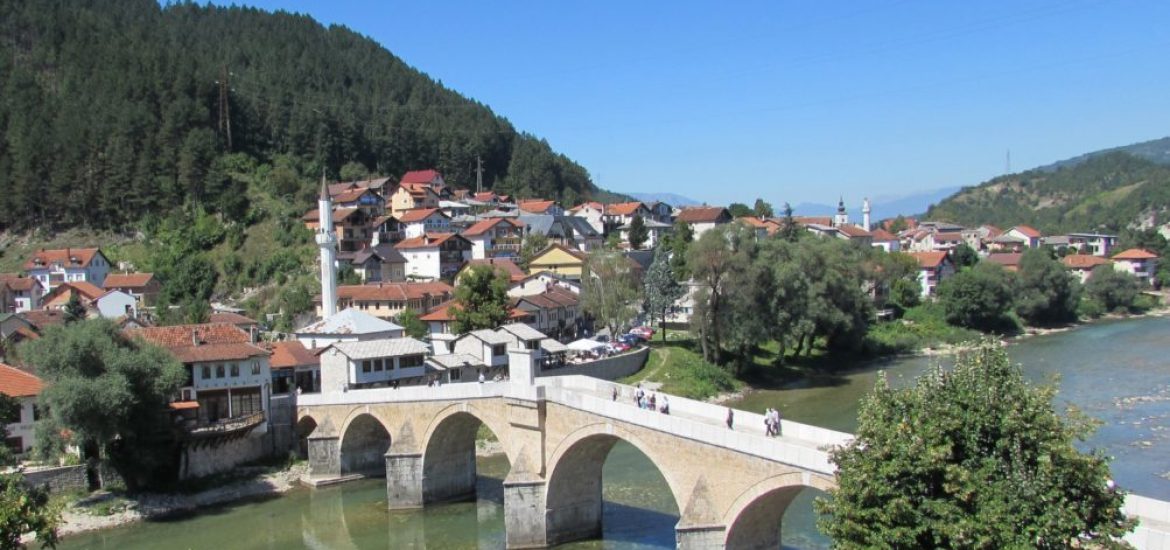 More than 120,000 people have signed a petition calling for one of the last wild rivers in Europe to be protected from numerous dams projects. 
An area of around 6,500 square kilometres in Albania and Greece, containing the 220km River Vjosa, is under threat from around 36 planned dams. Across the wider Balkans, from Slovenia to Greece, 1,003 dams already exist with almost 3,000 more being planned. 
Kosovo has pledged to use both new and existing hydropower as part of its promise to rely on 25-per-cent renewable energy for electricity by 2025.
Campaigners are concerned that blocking or diverting the paths of the rivers will destroy biodiversity and disrupt communities, especially those dependent on fishing, and kill off attempts to build trekking tourism. 
The Vjosa and other rivers are already popular for white-water rafters.
Last month NGOs and US clothing brand Patagonia, delivered a petition to the European Bank of Reconstruction and Redevelopment (EBRD) in London, which is involved in financing Balkan development. 
The move to dam Balkan rivers is partly a response to EU renewable energy targets which has pushed the coal-dependent region to look for "green" alternatives. 
In Kosovo alone, there are 87 planned projects involving hydropower, with more than 25 sites being constructed in protected areas. 
The petition called on European banks and other financial institutions to restrict funding for projects in environmentally protected areas, apply more strict ecological conditions to loans and invest instead in other renewable-energy sources.
"120,000 signatures represents the largest petition response that EBRD has ever received on energy issues," said Fidanka McGrath of the financial campaigning organisation Bankwatch.
"The bank prides itself on moving markets, so we hope it will take this groundswell of global public opinion to heart and drive investments in a more diverse mix of renewables, while also applying strict environmental and social safeguards."
Yvon Choulnard, founder of Patagonia, which is behind this year's Blue Heart documentary, called European investment in Balkan dams a "waste of money and a moral travesty".
In the US there are campaigns to pull down "deadbeat dams" with an estimated 3 per cent of the 80,000 American dams reportedly generating electricity. The others are blamed for damaging water quality, blocking the movement of fish, nutrients and sediment and destroying habitats. 
It is feared Balkan dams could force the Danube salmon into extinction along with the already endangered Balkan lynx in Macedonia.
The Blue Heart campaign has recorded one victory this year after a Bosnian court ruled that an environmental permit for dam construction on the River Kruscica should be scrapped and construction halted. 
Albania's tourism sector is growing rapidly, albeit from a low base. 
With a high proportion of visitors attracted to Albania's mountains, valleys, forests, rivers and lakes, since 2000, tourist arrivals have multiplied by nearly 13 times to 4.1 million.
The EBRD said it had "strengthened its procedures" following a 2015 report but a "new review acknowledges that further improvements should be made in project implementation". 
The sun-kissed Balkans would benefit from heavy solar investment. Picture credit: PXHere 
Related