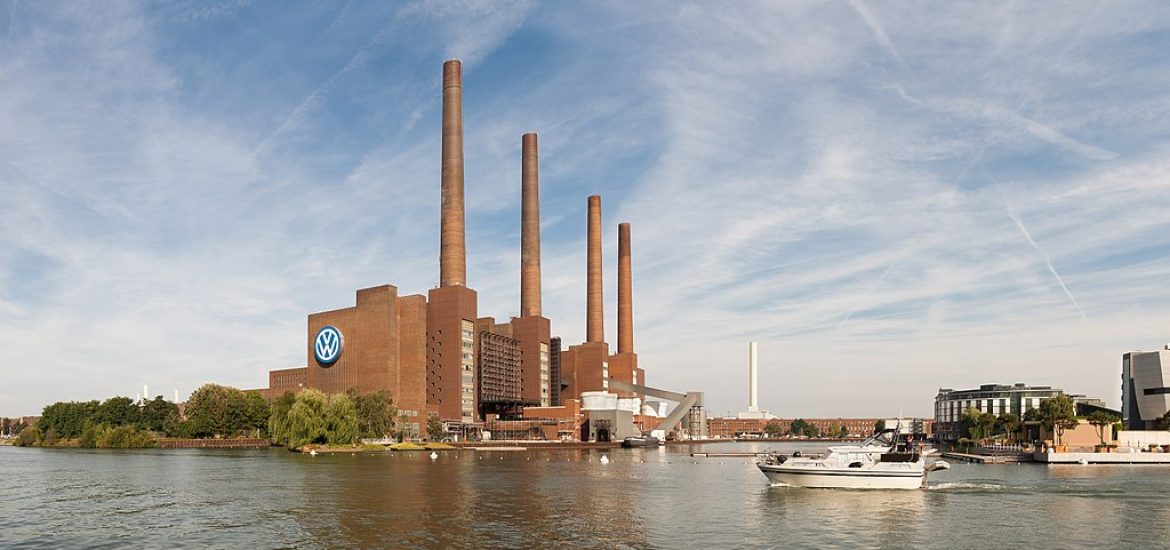 Ex-Volkswagen CEO Martin Winterkorn and four senior colleagues have been charged with fraud over the diesel emissions scandal.
Winterkorn is already facing US criminal charges but is unlikely to face trial as the German authorities do not extradite its citizens.
Former Audi boss Rupert Stadler was arrested in Munich last year but has not been charged.
Prosecutors said Winterkorn should have alerted car owners and the EU and US authorities about the manipulation of diesel emissions tests sooner.
They also accused Winterkorn of approving a "useless" software update designed to conceal the reason for the higher emission levels from VW diesels.
Prosecutors in Braunschweig, near Volkswagen's Wolfsburg headquarters (pictured), charged Winterkorn, 71, with aggravated fraud, infringement of competition law and embezzlement, alleging that he failed to come clean about the illegal manipulation of emissions. 
VW developed technology to allow its diesels to recognise test conditions and lower the vehicle emissions until the examination ended. 
Volkswagen has always denied any management involvement in the scandal.
A judge will now review the charges and rule on whether to open a court case.
Winterkorn could face a jail term of up to 10 years. Prosecutors also want cumulative bonuses paid by VW to each manager of between €300,000 and €11 million to be repaid. 
The US Environmental Protection Agency said in September 2015 that Volkswagen had designed and then covered up the use of "defeat devices" from 2006 to 2015. 
The devices were installed in almost 600,000 vehicles sold in the US from 2009 until 2015 and millions more diesels around the world.
Winterkorn swiftly resigned, expressing his shock at the news.
The scandal has so far cost VW, one of the key German manufacturers, an estimated US$30 billion, including in penalties and car repurchases.
The five defendants – prosecutors did not name the other four managers charged – are also accused of knowingly deceiving customers.
Volkswagen said criminal investigations of the company were closed last year after it agreed to pay a €1-billion fine to the regional government.
"The indictment of Mr Winterkorn and other accused people by the public prosecutor's office in Braunschweig, which has now become public, is related to investigations against individuals," Volkswagen said. It refused to comment on the case itself. 
Volkswagen's current CEO Herbert Diess told the BBC that the auto giant was "over the worst" of the Dieselgate scandal but said it still had to regain the confidence of its customers.
Volkswagen's Wolfsburg headquarters. Picture credit: Wikimedia 
Related