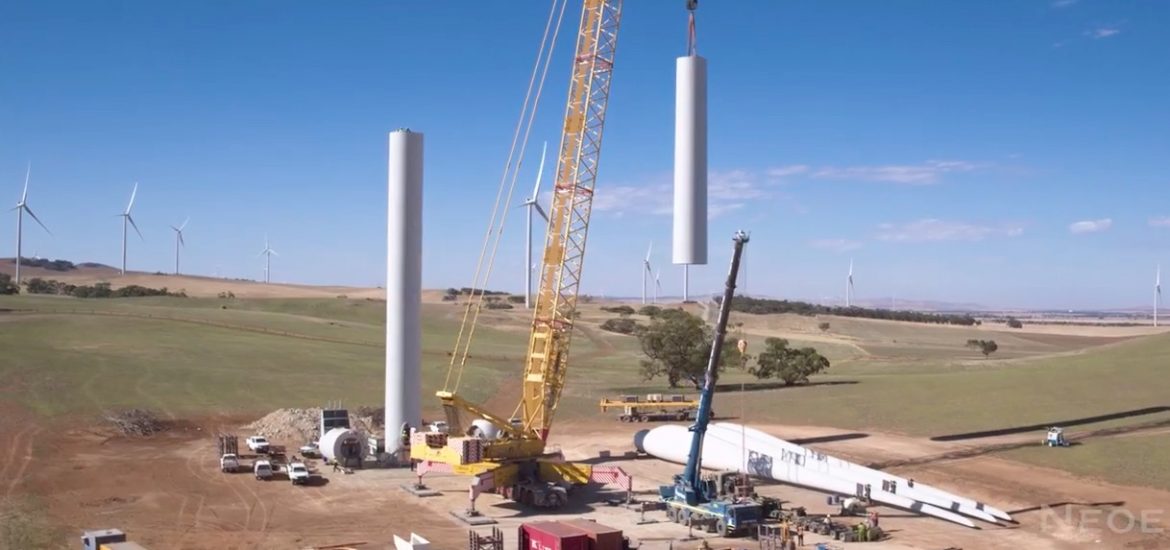 French renewable-energy producer Neoen has registered for an initial public offering (IPO) of a reported €450 million, which would be the largest in France this year, on the pan-European stock exchange, Euronext Paris.
The French monopolies agency AMF will assess whether the IPO can go ahead.
Neoen, which was set up in 2008, has around 2 gigawatts in clean-power capacity either in operation or under construction, with a further 1GW worth of secured projects.
The IPO was announced this week and is set to fund future investment plans and growth in production capacity for Neoen, which currently possesses around US$2.3 billion in assets.
Ten-year-old Neoen runs wind and solar farms in numerous countries, including France and Australia, where it has built the world's largest lithium-ion battery store in partnership with Tesla (pictured).
A share sale could value the firm at about €1 billion, Bloomberg sources said.
"Our initial public offering is designed to finance the acceleration of our growth to achieve total capacity in operation and under construction of at least 5 gigawatts by the end of 2021," Neoen CEO Xavier Barbaro announced. "It is with great enthusiasm that we initiate this planned offering, which will enable us to maintain our independence while welcoming new investors to join our long-standing shareholders."
Private equity firm Omnes Capital owns 22.8 per cent of Neoen with the rest held by state-run investment group BpiFrance.
Neoen, along with two other companies, signed power-purchase agreements last week with Google in Finland. The 190-megawatt deal, also signed by WPD and CPC Finland, will power Google's Finnish data centre in Hamina.
Barbaro added: "Supplying a leading multinational with green electricity in Finland, where renewable energy is encouraged, is completely in line with our strategy and our capabilities.
"Our customer base now includes several large companies as well as nation states and public authorities. By producing the most competitively priced renewable electricity sustainably and on a large scale, we have become a world leader in energy transition and are proud to call Google a customer."
The company said it was targeting consolidated revenue of €220 million to €230 million. Current earnings before interest, taxes, depreciation and amortisation (Ebitda) are projected to be €170 million to €175 million for this year. By 2021, Neoen said it was aiming for Ebitda of about €400 million with dividend expected to be paid from 2022.
Neoen's giant Australian battery being built with Tesla. Picture credit: YouTube 
Related