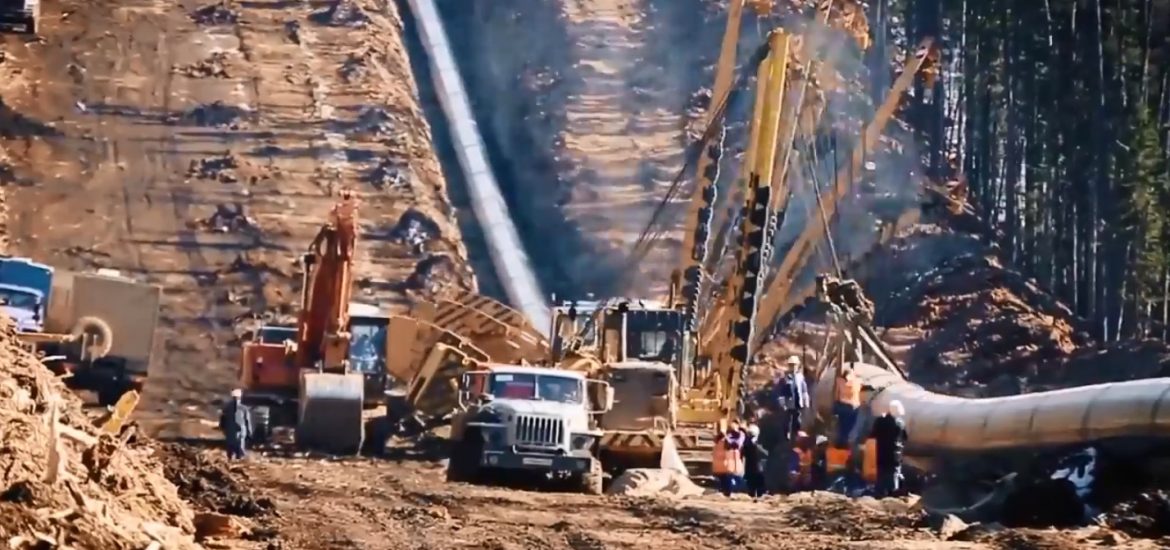 Ankara is reportedly yet to issue a permit for Russia's Gazprom to start building the land-based part of the TurkStream gas pipeline, sparking fears that the massive project will be delayed.
The Turkish government has authorised Gazprom, which has a monopoly on Russian gas pipelines, to start building two sections of the project across the Black Sea.
Gazprom has said it expects TurkStream to be completed next year.
It is due to be able to export the equivalent of 126,000 wind turbines and 39 nuclear reactors.
Around 450km of TurkStream will be laid over a 930km route under the Black Sea to Turkish Thrace on the Black Sea coast.
But the permit for the section across European Turkey, which will export gas to the Balkans, has apparently been withheld.
A source from the discussions told Reuters: "There is no permission from Turkey, which hampers talks about building the second line to Europe."
Another source said the problem might rest with the Turkish state-run company Botas over a possible discount on Russian gas. "It looks like Gazprom will have to give in," the gas source said.
If completed, the €7-billion pipeline would allow Russia to reduce its reliance on Ukraine, with which its ties nosedived after the seizure of Crimea in 2014, as a transit route for its gas supplies to Europe.
Turkey is already the biggest buyer of Russian gas after Germany.
TurkStream spokesman Sander van Rootselaar said the project's capacity of 31.5 billion cubic metres would meet the annual energy demands of 15 million households.
Botas and Gazprom had failed to set up a joint venture for TurkStream's Turkish land section. Gazprom has already started laying the undersea TurkStream lines, to Turkey and southern Europe respectively, beneath the Black Sea. The pipes, with a combined capacity of 31.5 billion cubic metres per year, have yet to reach land.
TurkStream's operating company said Gazprom had already built 884 km of the two lines, almost half the pipeline's entire underwater portion.
Gazprom already supplies gas to Samsun on Turkey's Black Sea coast through the Blue Stream underwater pipeline with a capacity of 16 billion cubic metres per year.
The TurkStream project has been troubled. Gazprom was forced to abandon plans for four separate TurkStream lines after failing to agree on an entry point across Turkey's eastern border.
Talks about the project were suspended in October 2015 after the Turkish military shot down a Russian fighter jet on the Turkish-Syrian border.
TurkStream is one of Gazprom's major pipeline projects. Picture credit: YouTube 
Related