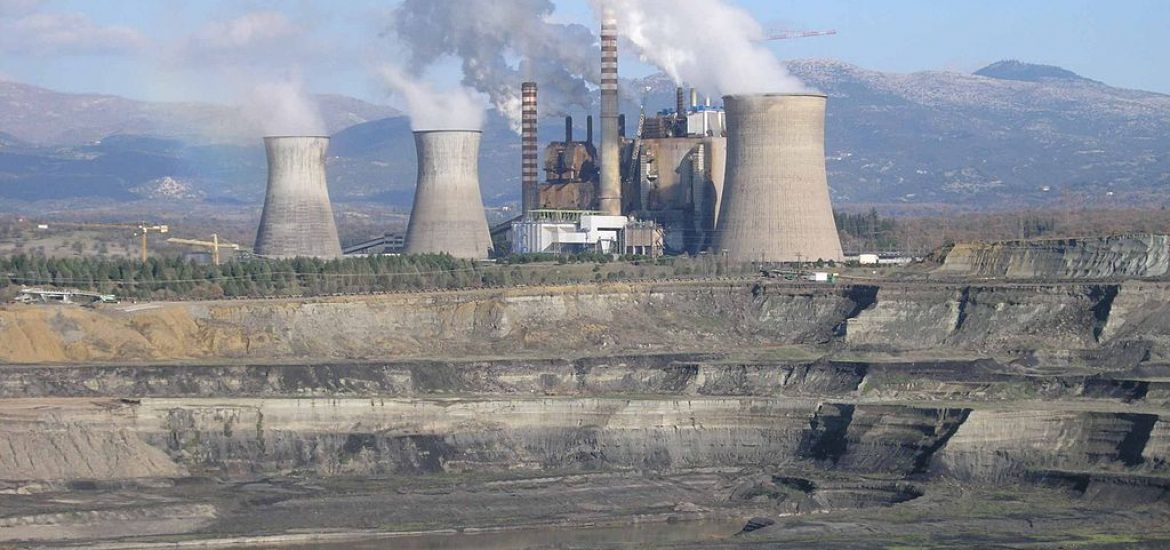 Greece is attempting to move away from its heavy dependence on coal as George Stathakis, the minister of environment and energy, said he planned to increase its share of renewables and sell off its national power companies while increasing exploration.
Stathakis aims to increase its share of renewables to 50 per cent by 2030, while reducing lignite – heavily polluting brown coal – production to 20 per cent.
Last month non-binding bids were received for the lignite-powered plants owned by the Public Power Corporation in Florina and Megalopoli (pictured).
European power companies avoided the bidding process because of the ecological costs of lignite production.
In accordance with the 2015 Paris climate agreement, the European Union set renewable targets for 32 per cent across the bloc and Stathakis was confident the goals were attainable. 
"The idea for 2030 is straightforward," the minister said. "We will completely remove oil and petrol from the islands. We will further reduce lignite and completely replace those two sources with renewables."
Athens aims to attract €3 billion in investment in clean energy generation by the end of the decade. Stathakis said this was a "very feasible target", especially given that the bidding process for photovoltaics and wind contracts had already begun. Around 2.6 gigawatts of solar and wind projects are being auctioned by the authorities by September. 
The tender process is policy shift for Greece, which previously used feed-in-tariffs with a guaranteed price for renewable production.
Stathakis also said oil and gas exploration would be stepped up around the Greek islands. 
Last year the International Energy Agency said the country was still heavily dependant on oil imports.
But Hellenic Petroleum, Exxon and Total have been awarded contracts to explore oil and gas near Crete. "The potential seems to be extremely high, similar to the findings of Cyprus and Israel," Stathakis said. "It's a high risk but with high potential."
The prospects for discovery are linked to the potential construction of the EastMed pipeline, through Crete, mainland Greece, Cyprus, Italy and Israel. 
"We intend that Greece becomes a centre within the framework of diversification of suppliers of gas," he added. 
Stathakis insisted that he was not prioritising the energy aspect of his ministerial portfolio over his environmental responsibilities.
"Greece has the second largest area of highly protected Natura regions," the minister said in reference to the network of protected reserves. "28 per cent of our land is Natura – by far the highest in Europe."
Lignite mining near Megalopoli. Picture credit: Wikimedia
Related