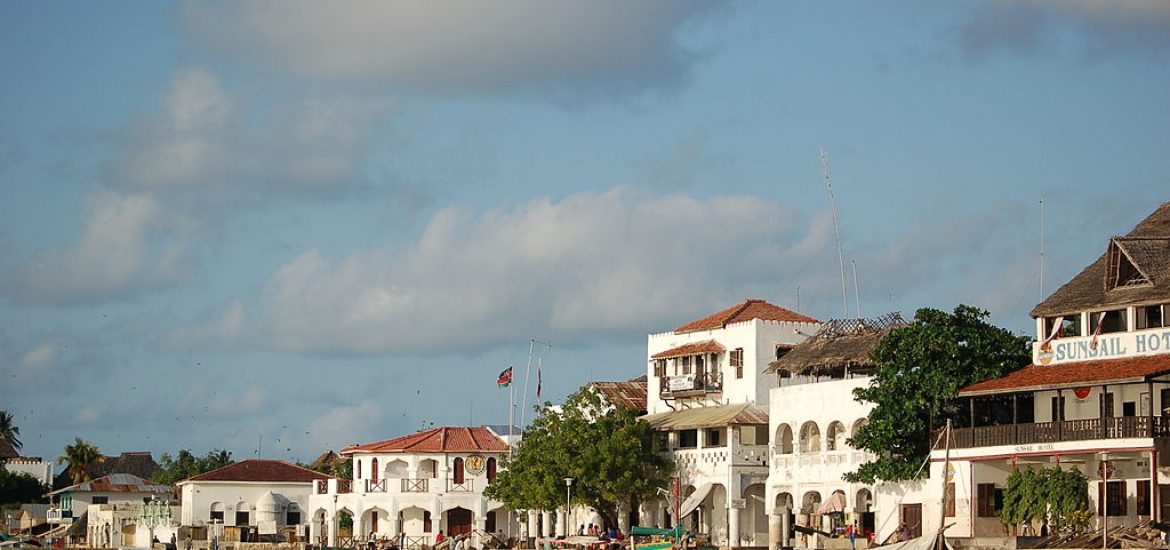 Kenyan environmentalists are trying to stop the construction of the country's first coal power station, which is due to be built with Chinese-funding.
Kenya is already producing a large surplus of electricity, the BBC reported. 
Around two-thirds of Kenyan electricity comes from renewable sources and the Nairobi government has pledged to reduce its carbon output by a further 30 per cent by 2030.
In Kenya, resistance has already delayed the construction of the Lamu (pictured) plant since 2014.
Hydroelectric sources provide 36 per cent of Kenya's power with geothermal sources coming second with 29.1 per cent. 
Chinese contractors are due to build the plant using loans that would boost emissions by 700 per cent and force Kenya to import filthy coal.
At least 25 per cent of the hundreds of coal plants being built or in planning around the world are being funded from China.
But the African Development Bank is now reportedly hesitating over supporting the Kenyan project. 
Beijing is accused of creating a market for its coal and offloading its emissions to other countries.
The power station is part of a US$25.5-billion project on the Kenyan coast at Lamu, a 700-year-old fishing hub.
The Lamu Port South Sudan Ethiopia Transport scheme is due to include a 32-berth container port, an oil terminal, road and rail links and a resort.
The port construction, which is almost complete,
saw Chinese dredging vessels slice the seabed apart and using the recovered sand and rock to reclaim land for three container ship berths.
The port will enable huge Chinese coal-carriers to unload supplies for the power plant.
In May 2017, on a state visit to China, President Uhuru Kenyatta's administration signed a deal with a Chinese construction company to build the power station.
Financial arrangements need to be approved before construction work can start.
And a court decision on a legal challenge to the plant is expected later this month. 
"We are wondering why they want to implement this project because we have signed a green agreement at Paris: our president signed that," Raya Famau Ahmed, who is campaigning against the project, told the BBC.
"But down here they want to implement this disastrous project and we are really worried."
The impact of the port construction has already been felt by the Lamu community. 
"Before we would put out one net and catch maybe 500kg of fish, but now we can put 10 nets and get only 50kg, so we've lost a lot," said Somo Somo, a fisherman in the town, which is a Unesco World Heritage Site.
"The construction makes a lot of noise, they cut the mangroves, the fish breeding area, and destroy the coral reef where the fish go to put their eggs, so the fish have gone to another place."
Lamu. Picture credit: Wikimedia 
Related