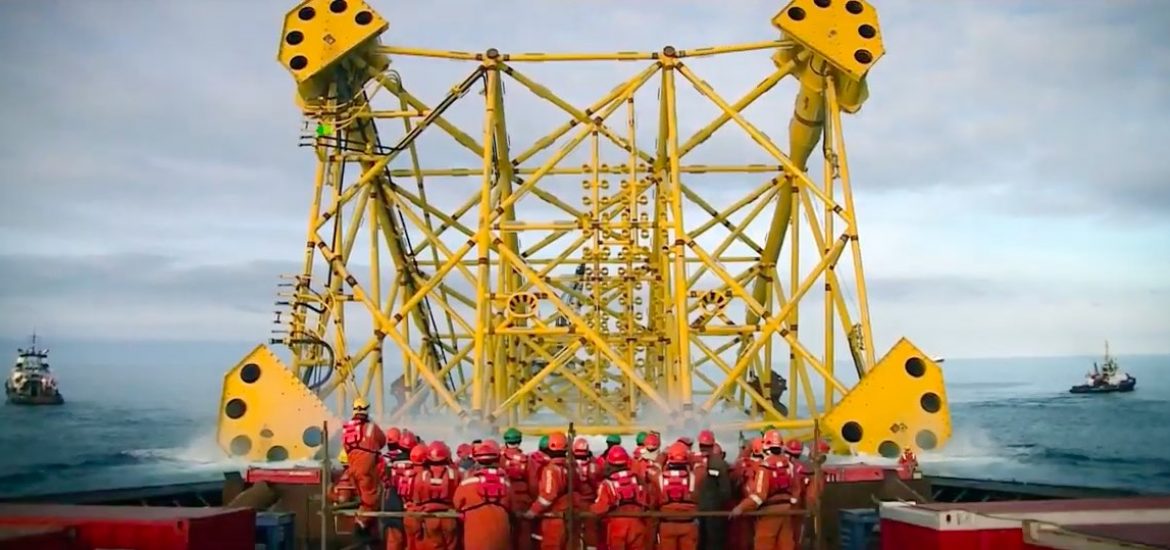 BP's North Sea operations remain of "vital significance" to the firm, despite the oil and gas giant's goals to cut carbon emissions.
Ariel Flores, the North Sea operations chief at BP, said the UK continental shelf was one of the company's "top provinces". He said he thought the company would still be producing North Sea oil in 2050, although the output would have fallen.
BP's North Sea output would have to keep performing strongly if the firm was to achieve its environmental targets, Flores told an event in Aberdeen. 
Operations in the North Sea, the Gulf of Mexico and the Permian shale oil and gas field in Texas would underpin BP's pledge to continue paying out dividends to shareholders until at least 2026.
Despite increasing pressure on energy firms and their investors over climate change, BP produces the equivalent of 3.7 million barrels of oil and gas a day and is directly or indirectly responsible for 491 million tonnes of annual carbon emissions, which is more than the UK in 2018. 
https://www.thetimes.co.uk/article/bp-boss-bob-dudley-says-a-green-future-is-years-away-xtt2d0h95
BP CEO Bernard Looney, a former BP North Sea chief, announced BP's net-zero carbon ambitions last week, saying the firm could only "reimagine energy" if it paid "the dividend our owners depend on and to generate the cash to invest in new low and no-carbon businesses".
Flores admitted that not everyone would be satisfied with BP's "pace".
BP has invested in biofuels and solar power but has faced criticism for channelling only 3 per cent of its annual spending budget into renewable sources. 
He said BP's North Sea operations could "replace, modify or decommission inefficient or unused equipment across our assets" to work towards Looney's goals.
Flores said he had "zero doubt" that his staff cared deeply about eliminating emissions.
He told the Aberdeen event: "Do we really think someone on the corner with a banner has more passion, drive and commitment than the people in this office to do something about it? I would say, 'no'."
The regional chief said BP had already achieved much in reshaping its North Sea operations by shifting £7.6 billion worth of oil and gas fields and infrastructural assets to other operators. 
BP in 2019 unveiled a plan to double oil and gas output while sticking to a 2015 baseline of operating emissions. Flores, who has worked for BP for 20 years in Angola, Azerbaijan, Russia and the US, said BP was on track to eliminate 350,000 tonnes of carbon dioxide emissions and an additional 40,000 tonnes during this year.
Picture credit: YouTube 
Related