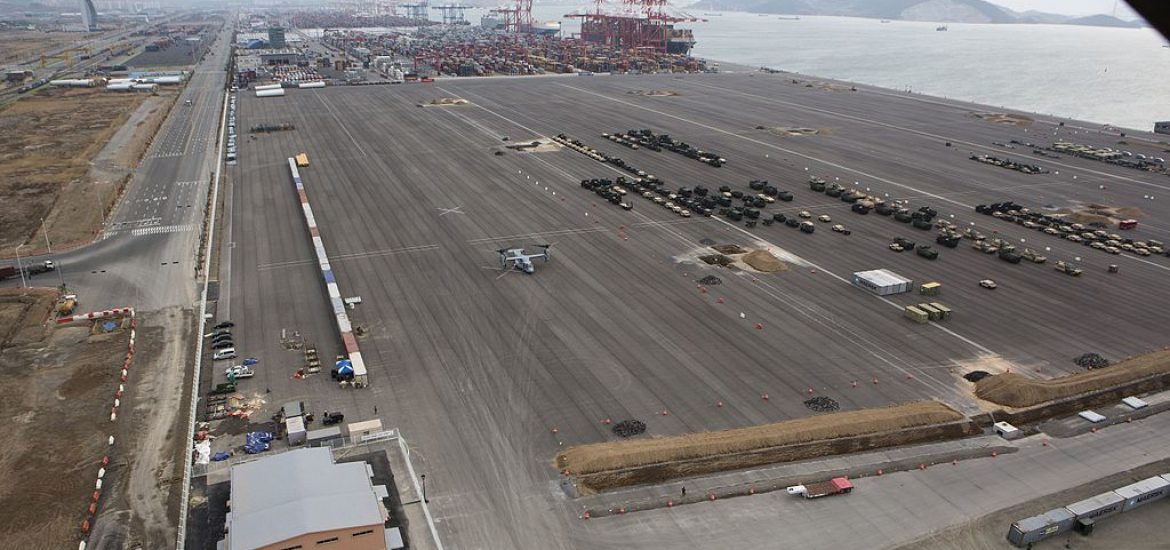 Hyundai says it is set to build two hydrogen-powered trucks by 2023 and add 10 more in the following year for a South Korean port authority.
The firm said it signed the deal with the Yeosu Gwangyang Port Authority to develop hydrogen vehicles in South Jeolla Province. The area is a petrochemical hub that produces hydrogen as a byproduct.
When burned for transport, hydrogen only releases tiny pools of water.
The memorandum of understanding includes the development of hydrogen-electric trucks and building filling stations for the world's most abundant and lightest element.
The Yeosu Gwangyang authority is due by 2022 to provide 2 square km for a hydrogen filling site.
The hydrogen-electric trucks are due to serve a 320km round-trip between Gwangyang and Busan.
During 2018, Busan port processed 460 million tonnes of goods and Gwangyang handled 301.9 million tonnes, accounting for 47 per cent of goods handled by South Korea's ports.
US deal
Hyundai has also signed a deal with the US government to expand its hydrogen fuel-cell activities in the USA.
It is due to work with the US Department of Energy with the DoE Hydrogen and Fuel Cells Programme.
Hyundai is due, under the non-binding agreement, to provide five Nexo hydrogen fuel-cell vehicles to the US department and help fund a hydrogen filling station in Washington.
The only hydrogen station in the US capital recently closed.
Hydrogen is currently four times more expensive than conventional fuel, at approximately US$16 per gallon.
Data from the operation is due to be collated to assess the durability, performance and reliability of fuel-cell vehicles.
Currently, the US hydrogen vehicles market is almost exclusively based in California.
California has almost 8,000 hydrogen cars of the state's 35 million registered vehicles.
It has only 44 hydrogen fuelling stations, all within the larger cities.
Hyundai chief Chung Euisun said the US programme would help the transition to clean energy.
"With the potential for application across multiple industries, we firmly believe that hydrogen fuel cells are necessary for a sustainable future. We are delighted that our technologies can help the US Department of Energy as it continues to explore the future potential of hydrogen," Chung said.
New hydrogen cars in the US cost approximately US$60,000 with few model options available. In 2019 an explosion at a hydrogen-production plant in Los Angeles restricted supplies for months.
The tracker firm MarkLines said South Korea had 5,126 hydrogen fuel cell vehicles and the US had 7,937 in December. They are two world leaders for hydrogen vehicle ownership.
Hyundai has also signed a deal with the Swiss firm H2 Energy in 2018 to export hydrogen-powered, large refrigerated vans and other goods vehicles during the first six months of 2020.
Picture credit: Wikimedia
Related