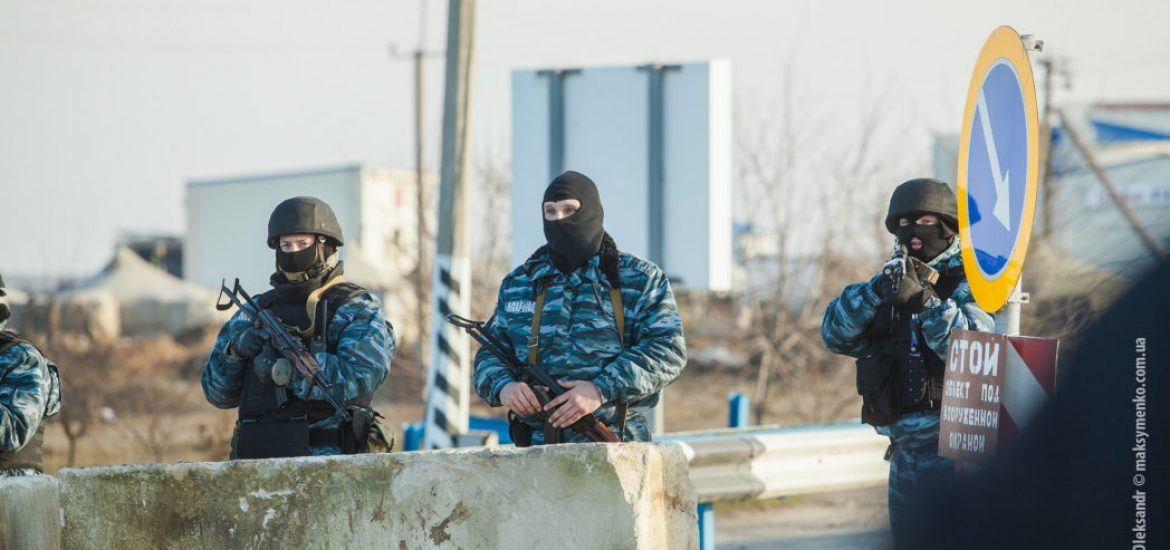 Despite talk of diplomatic pressure on Russia, European Union leaders continue to visit Russian President Vladimir Putin, foreign direct investment from Europe still flows and ongoing demand for Russia's oil and gas exports undermine sanctions. 
The 2014 seizure of Crimea (pictured) and invasion of eastern Ukraine damaged political ties but the EU's biggest economies have continued to do business with Russia. 
Although vocally backing sanctions over the annexation of Crimea, Germany is working closely with Russia on the Nord Stream 2 gas pipeline under the Baltic Sea, despite US and Polish opposition.
Germany gets more than half its gas from Russia, at a cost of more than US$10 billion in 2017. 
Germany would have paid about US$1 billion more for its gas if its rates had risen at the same pace as those in Italy or France.
And Germany's Daimler is building a plant near Moscow to produce E-class Mercedes from early next year. 
The cooperation is not limited to Germany, with Engie, OMV, Royal Dutch Shell, Uniper and Wintershall lending Russian gas giant Gazprom US$950 million for construction of Nord Stream 2 and recently extended the repayment period until 2035, wpolityce.pl reported. 
"Isolation is impossible, that is clear," said Andrei Bystritsky, chair of Russia's Valdai Discussion Club think-tank. "It was possible, 30 years ago, in the Soviet times. Then there were just two blocs. But now there are so many options."
French President Emmanuel Macron was Putin's special guest at the annual St Petersburg Economic Forum. The centrist leader said: "Dear Vladimir . . . let us play a cooperative game." 
French oil and gas giant Total then bought a 10-per-cent stake in Russia's US$25.5-billion Arctic LNG 2 project and opened a plant close to Moscow. 
In recent years, Total has been one of Russia's largest foreign investors. 
The UK has a stormy relationship with Putin but BP is one of Russia's biggest foreign investors through its 19.75-per-cent stake in Rosneft, the state-controlled oil firm that is subject to sanctions.
Since sanctions were first imposed on Rosneft in 2014, BP's stake has earned US$1.3 billion in dividends, according to the Rosneft website. 
Italy imports 90 per cent of its energy and at a conference in Verona last month, right-wing Deputy Prime Minister Matteo Salvini told Russian delegates he represented "peacemakers" and urged Italian firms to dodge European sanctions. "In 2018 we do not need sanctions, we do not need troops. We need dialogue, we need friendship," the populist said. "I want to thank Italian businessmen . . . for resisting, for taking up the initiative with this."
The recovery in oil and commodity prices since 2016 has provided Russia with enough income to offset the impact of sanctions. 
The Kremlin relies on oil and gas to fund more than a third of its budget. 
Since 2014, Rosneft has doubled the amount of oil it produces from joint projects with foreign companies, including a Norwegian firm, to 1.4 million barrels a day. 
"I am convinced that the mutually beneficial win-win ties will continue to develop, while any further escalation of sanctions will ironically set limits for the US themselves," Rosneft's CEO Igor Sechin told the event in Verona. 
Sechin is banned from entering the US. 
Russia appears to have brushed aside retribution for seizing Crimea in 2014. Picture credit: Flickr 
Related