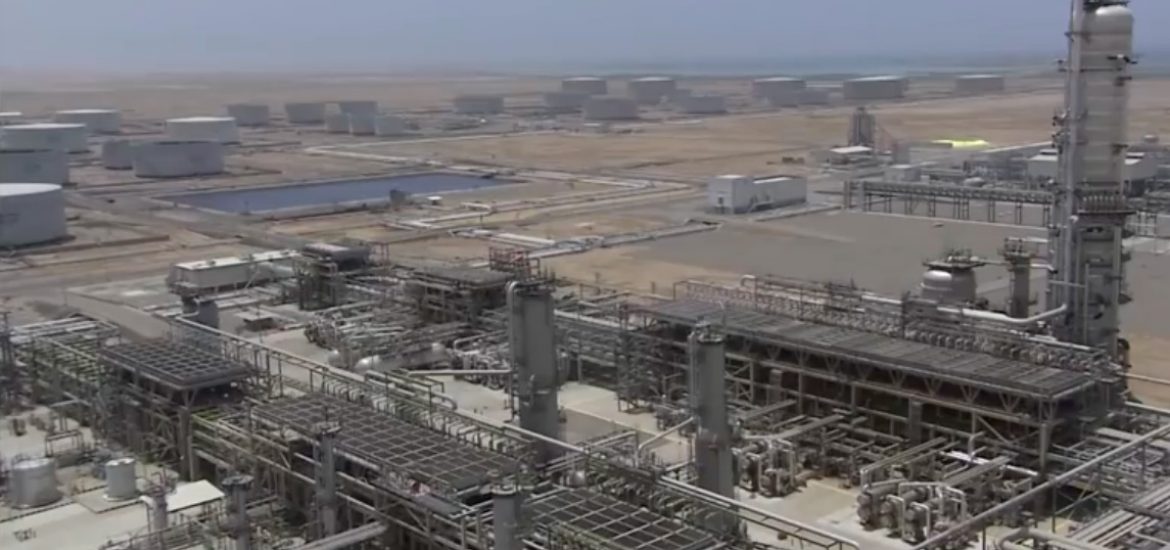 Saudi Aramco has priced its initial public offering (IPO) at the high end of its target range, raising US$25.6 billion with a total valuation of US$1.7 trillion.
The Saudi Arabian oil giant priced its IPO at US$8.53 per share, overtaking the US$25 billion raised by China's online retail firm Alibaba when it launched in 2014.
The sale of the 1.5 per cent slice of Saudi Aramco was oversubscribed by almost 4.7 times, it said. 
The Saudis have relied on domestic and West Asian investors to sell the shares after lacklustre interest from overseas, despite a reduced valuation.
The lack of international interest led Aramco to abandon roadshows in New York and London. Instead, Riyadh has promoted an Aramco investment as a patriotic duty, with Saudi banks offering cheap credit to purchase the shares.
The level of interest is modest compared with the IPO of the Saudi National Commercial Bank in 2014, when the retail offering was oversubscribed by 23 times. 
The sale was initially expected to raise up to US$100 billion from the sale of around 5 per cent of the firm.
Some observers say Riyadh's earnings from the IPO will barely cover the Saudi annual budget deficit.
The valuation exceeds Apple at US$1.2 trillion and Microsoft and Alibaba at US$1.1 trillion but fell below the US$2 trillion Crown Prince Mohammed bin Salman. had been hoping for.
Saudi Aramco is the world's largest oil producer, pumping one in every eight barrels of crude oil produced around the world. 
It is also the planet's most profitable company, with a net income of US$111 billion in 2018. It has planned a dividend of US$75 billion for next year, which is more than five times Apple's payout.
The state-owned firm, the greatest contributor to global carbon emissions of any firm on the planet since 1965, is purportedly due to begin trading 3 billion shares on December 12. Banks advising the firm have, however, warned about the potential for volatile price swings.
"The amount raised by the IPO itself is relatively contained, given the size of the economy and medium-term funding requirement of the transformation plan," said Monica Malik, Abu Dhabi Commercial Bank's chief economist. "Nevertheless, combined with other areas of funding, we believe that there is meaningful capital in place to progress with the investment plans aimed at diversifying the economy."
Picture credit: YouTube 
Related